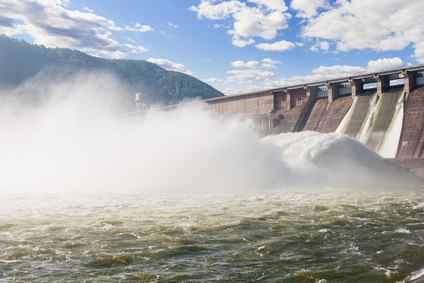 Observation is a powerful tool for us as leaders and learners. But like many other powerful things, it is only powerful when used. Water can be stagnate and sour or if moving, can be turned into electricity. Like water, observation only becomes powerful when properly put to use.
How powerful can it be? It is a multiplier in that we can multiply our personal experiences by observing the experiences and results of others. And observation is the raw material of learning. (Tweet That)
Once we recognize the potential power, we must take some steps to put this power to work in our lives. Here are six ways to do that.
Pay more attention. There are literally thousands of things you can observe in your normal day. As I write this, I have just returned from a (new to me) foreign country where everything seemed new – in these moments, our system is jolted to heightened observation to make sure we can get around, understand our surroundings and more. Yet even our normal daily working routine has more opportunities to learn than we realize. To harness the power of observation, we must notice more, and pay more attention.
Observe with more than your eyes. Most definitions of the word observe relate to seeing or noticing, yet there is more to notice or observe in a situation than just what we can see. Notice sounds, smells, and pauses. Notice hesitation and excitement, listen for clues and more. We harness the power of observation when to notice with all five of our senses, not just one.
Soak in the experience. I once read that the best thing to do when on a vacation and you want to remember something you were seeing was to take a complete experience imprint. Rather than just taking a picture (a nod to the suggestion above), really experience a situation with all of your senses. Allow the moment to become so memorable that you can come back to it later for further enjoyment. I suggest the same. When you are experiencing things you want to experience again or reflect on, don't take a picture of it, bask in the moment. Once you have that fully dimensional memory, you can continue to mine it for information, observations and learning. Harness the power of observation by making your observations more rich and complete.
Ask about what you see. It isn't enough to just be in the moment, you want to be thinking about things as they are happening. Ask yourself questions about what you are experiencing, and you are seeing, hearing and more. With that curious mindset, you will notice more, giving you more input for learning. You harness the power of observation when you interact with your experiences in a curious way.
Pick a filter(s). Two people can experience the same thing and have very different memories of it and lessons from it. The reason this happens is that we all perceive the world through filters. Take my recent trip for example. If I considered my experience as a tourist, I gain one set of observations and lessons. If I notice my surroundings and experiences as a leader, I get different insights. Same experience, different observations; which lead to different connections and different learning. So apply the filters that relate to your current learning objectives, and if you have really soaked in the moment as I suggested above, you can mine experiences through different filters. Harness the power of observation by consciously choosing the filter to see your world through.
Generalize and apply. If observations are the raw material of learning, consider the first five suggestions as ways to mine and refine that raw material. Stronger, deeper and more meaningful observations are great, but it is using those observations that creates the power. The water is just water until it turns the turbines in the damn. And sand is still sand and not a pane of glass until the raw material is transformed. Once you have your observations, transform your raw material into a valuable finished good with questions like:
What is most important in my observations?
What commonalities do I notice?
How can I use those ideas in my life or work?
Knowing that, what will I try or do differently next time?
Life is going to happen to you. And whatever happens can feed your learning, growth, development and learning, but without a process like I have outlined here, the learning will be haphazard and irregular. With the steps I have provided, you will learn more, achieve more and enjoy each day more, too.