By Rajesh Setty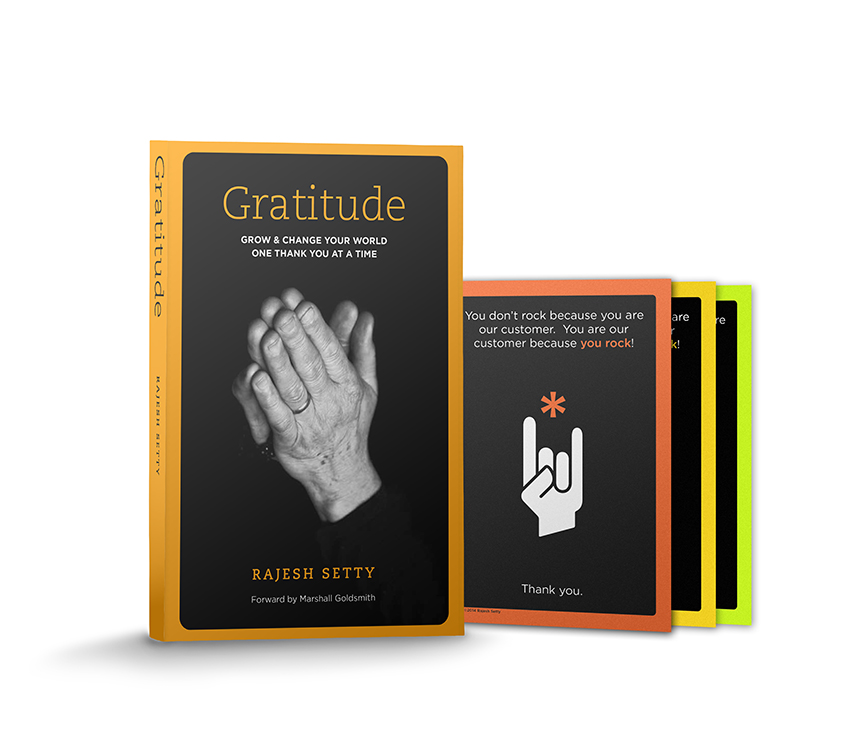 In the list of leadership or personal competencies that organizations craft and use to guide organizational learning and development, I've never seen gratitude or being grateful on that list.
Yet when we are grateful and express gratitude, we build better relationships, are easier to work with, build more trust, are more personally productive and are more influential.
In this small book, Rajesh Setty talks about the art of the thank you but he does much more – he sells you on the value of doing it consistently, and he does so persuasively.
You may be thinking that you don't need to be persuaded to say "thank you" – after all, it was one of the earliest lessons you learned in your life. But there is a difference between knowing something, and doing something. When was the last time you told someone thank you or sent them a note of thanks?
This book isn't an academic treatise; it is real, direct and practical. And unlike nearly any other book you've ever read, it practices what it preaches. Each book, whether digital or physical, comes with 10 creative and cool Thank you post cards that you can send to others.
I know Raj Setty, and that is how I am aware of this book. I am thankful that I know him – as I have learned much from him in the last ten years. He practices what he preaches in this book – and the message in the book is worth being spread and acted on.
Do yourself and those around you a favor – order yourself a copy. And while you are at it, why not order some for others – they would make great Thanksgiving or Christmas gifts.