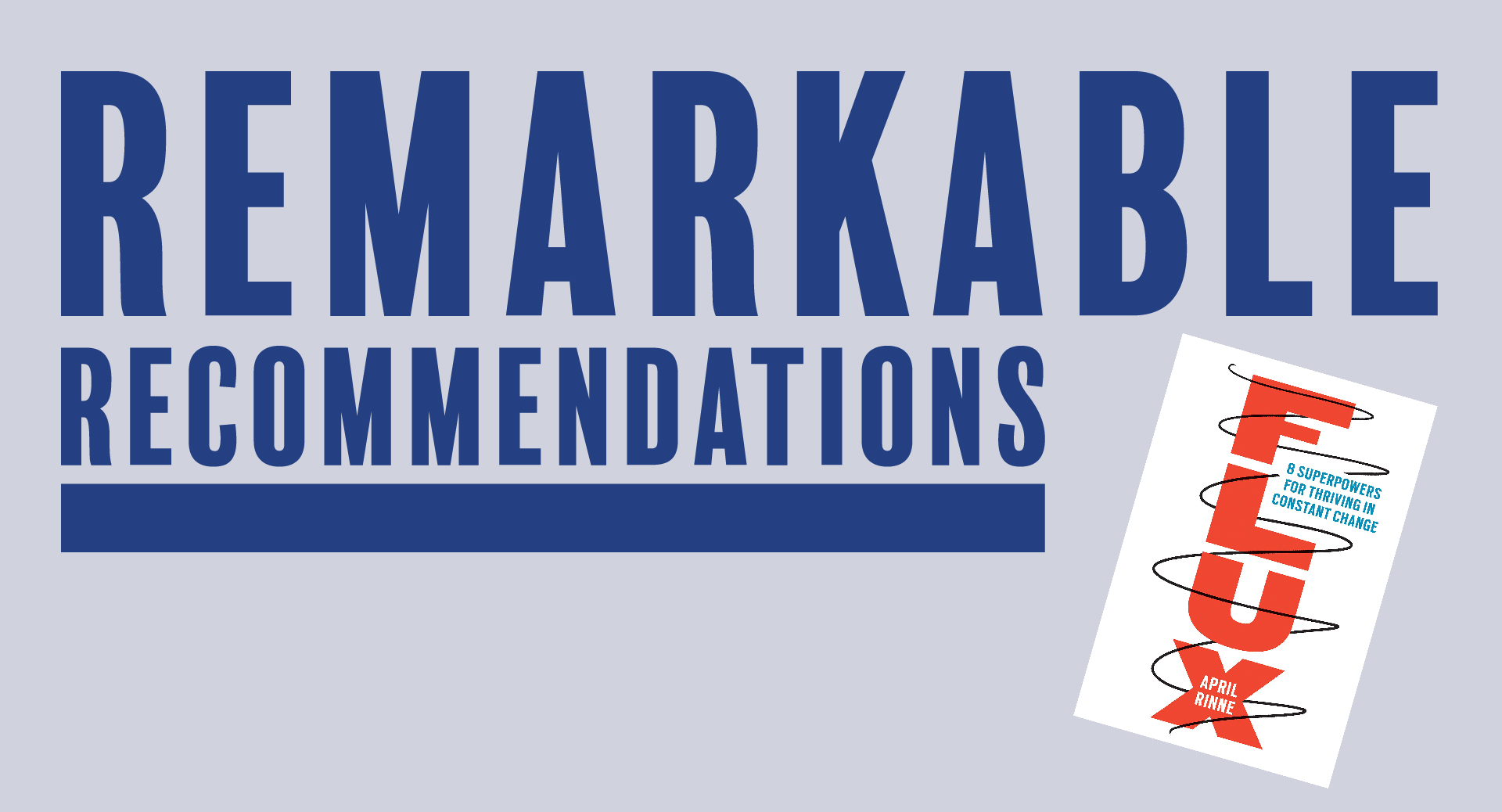 Are you experiencing flux or continuous change? Chances are you are almost laughing at how obvious your answer is. Here is another obvious question: Would you like to thrive in times of change (like now)? Would you like some concrete tactics to help you deal with the realities and emotions of constant change?
April Rinne is a futurist who spends her time looking into the future. She wants to help people succeed in that future. For her, that means helping them thrive in times of change. As such, she has written the timely and helpful book, Flux: 8 Superpowers for Thriving in Constant Change.
As promised in the title, the book outlines deliver 8 superpowers:
Run slower – when we slow down our actions and thoughts, we will be less harried, find new perspective and be better able to thrive in flux.
See what's invisible – we need to look beyond the obvious, listen to our intuition and look for patterns.
Get lost – travel to explore and learn, not just arrive at your destination
Start with trust – How trust in yourself and others can help you thrive in times of change and flux.
Know your enough – move past the mirage of more and accumulation to help you determine how to approach and understand change.
Create your portfolio career – how to see roles as temporary and change as an impetus to build your experience, knowledge, and career.
Be all the more human – the value of being more outwardly, contribution focused to deal with and capitalize on change.
Let go of the future – worrying less about it and living more in the present to thrive in times of change.
As this list shows, there are personal, leadership, and career components of this book.  Any one of which is reason enough to learn from April.
This book has a coherent message, great examples and draws from April's well-travelled worldview.  It will help you understand your scripts and beliefs about change to help you thrive in times of change … like… today.
If you want a deeper dive into this book and its ideas to "try before you buy" or to learn while you wait to get your copy, I recommend listening to the conversation April and I had on The Remarkable Leadership Podcast.