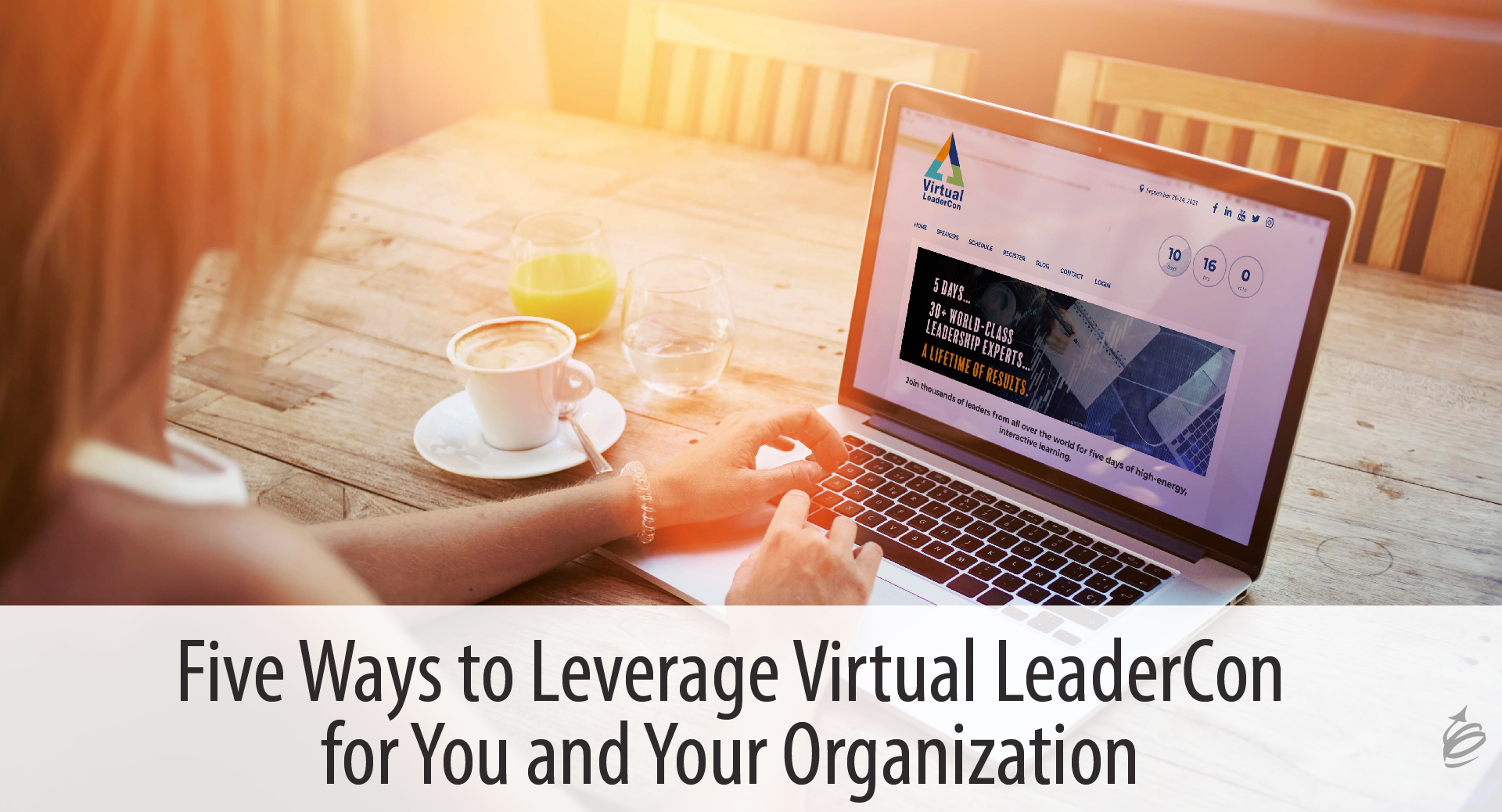 Perhaps you have heard about Virtual LeaderCon 2021. If not, it is a live, five-day virtual learning event with world experts on leadership and professional development all for free. (Yes, it is really free – learn more here!). When you look at what is offered, you might see it as an opportunity for individual leaders and might be excited for yourself (we hope you are). But I want to help you see now how this can be the most cost-effective way to create organizational leadership development you have ever encountered.
Here's what I mean.
Which Situation are You In?
Every day we talk with and work with organizations who take different approaches to organizational leadership development.  Since Virtual LeaderCon offers learning from over 40 thought leaders and is free there are ways any organization can leverage this experience. Chances are you would describe your organization in one of these ways.  Take a look and see what I suggest as a way to use Virtual LeaderCon in your situation.
We have a culture of and invest in leadership development. Using the ideas below you can plug one or more Virtual LeaderCon sessions into ongoing leadership development programs.
Our organizational leadership development budget has been cut. If the budget has been cut, you have leaders looking for opportunities to grow and learn that you can't provide. But since you have a budget, you likely have L&D or HR team members that can help leaders select some valuable sessions – or employ the ideas below to create a no-cost option for some additional development.
Our budget is really limited. Because you have a limited budget you likely have leaders who haven't gotten any development support recently. Point them to Virtual LeaderCon and let them pick their own sessions to learn from.  The only investment is their time.
We operate with internal resources only. Share this article with your internal resources – they will surely find a way to supplement their efforts with this fee event.
We badly need to develop our leaders but have no staff to help make that happen. If this is you, Virtual LeaderCon is a godsend. Invite all your leaders to invest their time (but no budget) in any of the sessions in Virtual LeaderCon (here is the full schedule).
Five Seven Ways Virtual LeaderCon Can Help You Create Organizational Leadership Development
When I wrote the title for this post, I thought I would share five ideas.  But now I say, why stop with five.  Here is a starting point.  Use your imagination, and organizational needs to come up with other options.
"Book club." Book clubs are a powerful way to share leaning across a group.  But book clubs do require people being willing to read the book and take time to do so.  With Virtual LeaderCon, you can speed up the process and take the reading resistance out of the equation. Pick a session, have everyone attend then discuss the ideas. There might even be the author whose book you would have selected available to talk to live.
Lunch and learn. Gather a group together for a lunch and learn – fire up Virtual LeaderCon on a big screen (if you are in person) or on individually laptops (if you are virtual) and let everyone eat and learn together.
Everyone picks a session. Encourage leaders to pick a personal favorite session then share their key lessons and ideas with their peers, team, or leadership development cohort.
Daily debrief. Encourage people to engage as they can throughout the day and they do a daily debrief discussion. Or assign people to each day and have them write up key lessons that apply to your organization at the end of each day or the week.  This is a great option if your L&D has limited budget but much passion to help your leaders.
Select sessions based on organizational needs. Do some planning and pick sessions (here is the schedule again) that will have the most impact in your organization and encourage leaders to attend those – again, for free.
Addon to existing organizational leadership development efforts. You can apply any of the other five ideas with an existing leadership group.
Can't use it live? All the sessions will be recorded and archived (individuals can purchase lifetime access with the premium registration ), but we can talk to you about making individual sessions, or the entire event available on your LMS or internal learning portal.  Simply contact us.
Any one or all of these ideas can help create new opportunities for organizational leadership development.  We are pleased to be able to share these opportunities with you and look forward to seeing you with us live during Virtual LeaderCon.