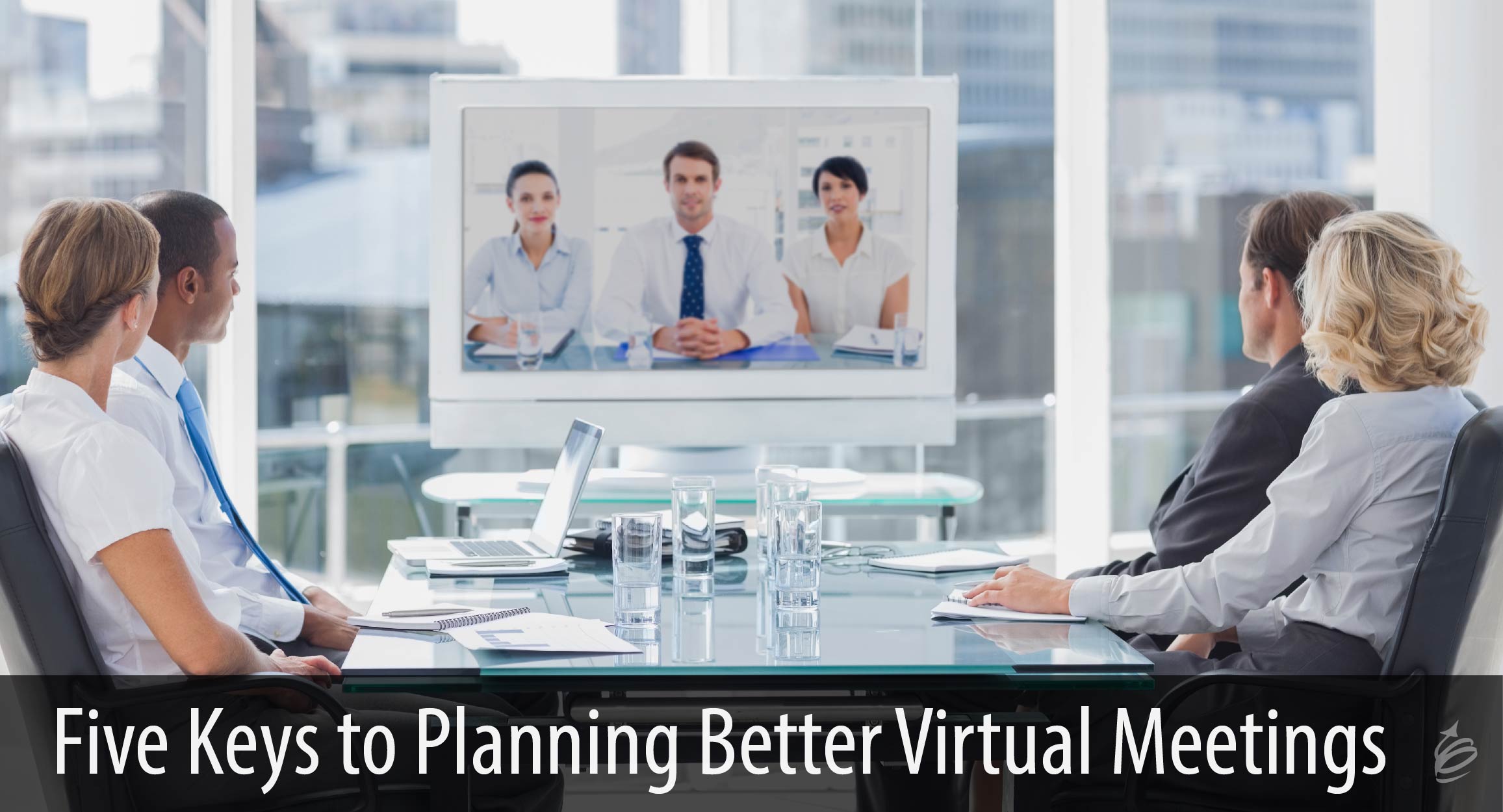 Whenever I ask groups about the effectiveness of the meetings they attend, the responses are dismal; and when those meetings are virtual, rather than in the conference room down the hall, they certainly aren't better.
While there is much known and written about making any sort of meeting better, and much of it applies to both in-person and virtual meetings, there are differences that can make a big difference. Here, we will address just part of the answer: how to set up your virtual meetings for greater success.
Send the Proper Links
Every meeting tool or platform has a way to send participants a link to your virtual meeting. Make sure you use this approach, rather than copying and pasting links. Mistakes can get made, which no one will know until the meeting is starting, and people are having technical problems. Send the proper links, phone lines, and everything needed, and send it early. This will reduce your stress and ensure your meeting gets off to a good start.
Publish the Agenda
An effective agenda is the single biggest predictor of a successful meeting. This is true for in-person or virtual meetings. There are a couple of additional reasons this is so important for a virtual meeting:
Engagement. It is hard enough to participate in an in-person meeting when you don't know how you can help or why you are there. If you are on your webmeeting platform, it is nearly impossible. With no one else watching, the temptation to multitask is hard to overcome.
Details. If the meeting is information sharing only, that is fine. But if you want people to share ideas or opinions and have a conversation during the meeting, the agenda should make that clear to people.
Know the Capability of Your Tool
If you are leading the meeting, you must know how to do more than fire up the tool. Here is just one example: In the conference room, you can quickly go to the flipchart or whiteboard, and you probably do. Do you know how to bring up the whiteboard in your webmeeting tool? If so, do you know how to use it? Did you even know it existed? Spend time getting comfortable with your tool so you can focus on the meeting, not the technology. It will also reduce your stress and make you look far more credible on everything.
Arrive Early
If the conference room is locked, no one can get in until the person with the key arrives. This is what happens when the moderator (you!) hasn't arrived for the virtual meeting, except it is worse. In the real world, at least people are in the hallway visiting, and they aren't walking away and getting distracted. If you haven't opened the virtual meeting, people can't gather anywhere – there is no there, there!
Being there early allows you to address or fix technical glitches or challenges for participants as they arrive ("Can you hear me?"; "I can't find the chat window.", etc.) Questions like these will derail and delay the meeting and the more of them that can be handled before you actually start, the better. Getting there early makes everything better.
Even if you have to step away for a moment, open the meeting early so people can arrive. They may begin having conversations, like they do in a regular meeting room, which is also a good thing.
Have Backup
A backup for what? Everything.
Here are some examples.
Documents. Have copies of the documents people will need that they might have forgotten. Have them accessible for download and/or viewable to all from your computer.
A phone line. If something goes wrong, do you have a phone line or an alternate way to continue the meeting?
Record it. While this won't apply in all cases, recordings can be helpful. When people are missing, if you hit the record button at the start of the meeting (and let people know that is what you are doing and why), people can refer to it later.
A colleague. Have someone who can help you run the tool if needed. You never know when that will help.
If you want to learn much more about leading virtual meetings, and participate in one, check out our upcoming sessions.
If you have questions on more than just meetings, you can order our book, The Long-Distance Leader, here.