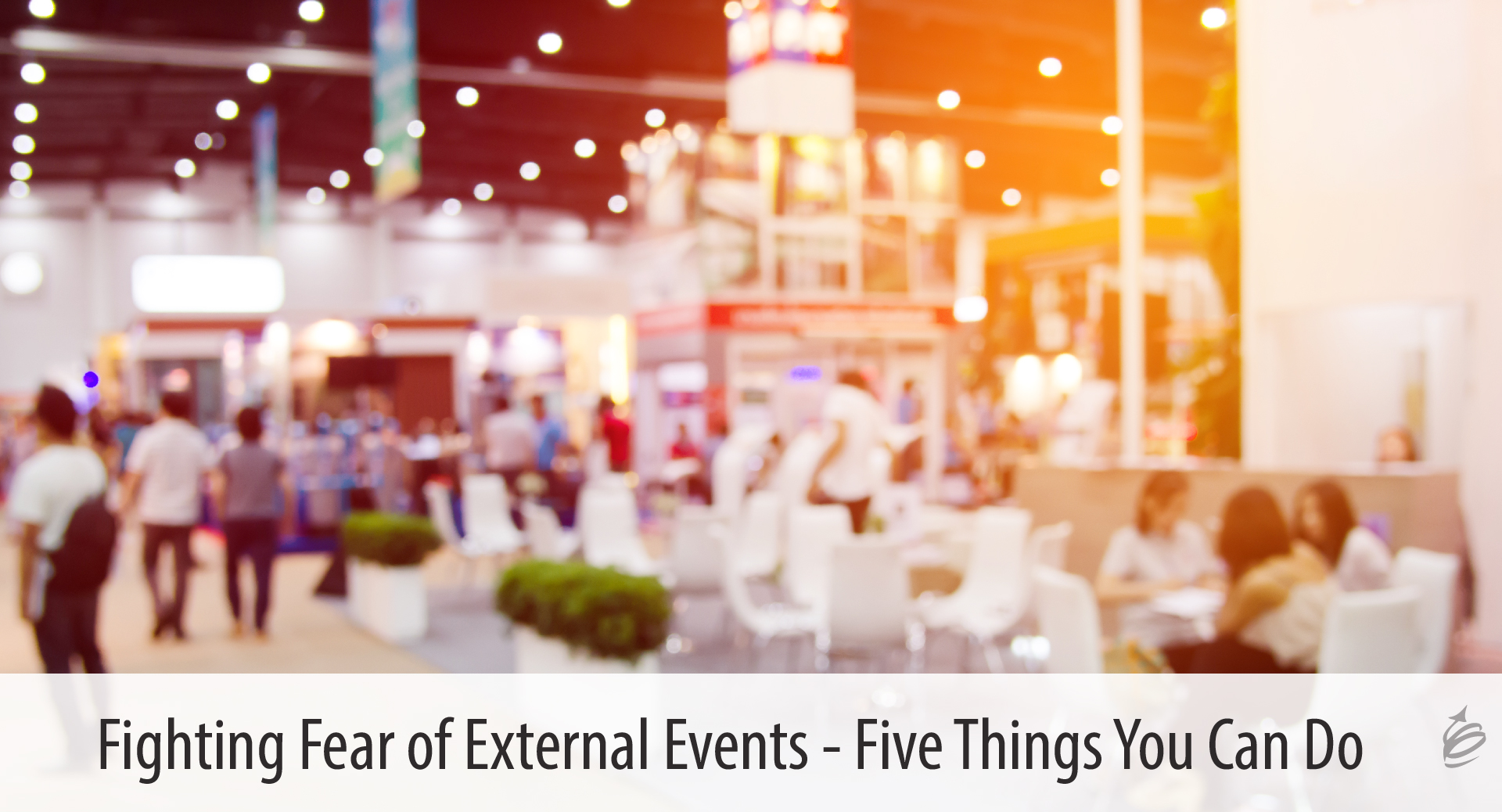 Remote work and virtual school. Lockdowns and take-out. Pandemics, the economy, and climate. Elections, protests, and more. I didn't really need to make a list of things that you might fear, but there it is. This article isn't about those things (or whatever else you might put on that list) themselves, but rather how you respond to them. This article is about fighting fears – the fears of things around us and how they might impact our lives, work, and future.
Let me describe five weapons that can help you when fighting fear. One of these may be exactly what you need to hear and act on today. Taken together they are both a faithful ally and strong armor as you face external fears.
Know the Risk of Fear
Do you know the effects of chronic fear? According to the University of Minnesota, the impacts of chronic fear include:
Damaging our physical health. A range of health factors you know (like ulcers), plus many more – up to and including accelerating our aging and premature death.
Impairing our memory. Fear may keep us from forming long term memory and allow our brains to confirm our fears.
Interrupting brain processes. Fear can alter our thinking and decision-making in negative ways.
Affecting our mental health. Fatigue, depression, and even PTSD can be tied to chronic fear.
Knowing those things, are you more interested in fighting fear? Overcoming or reducing your fears, might be the best thing you could do for yourself.
Focus on What You Can Do
The fears I listed in the beginning are large, external forces. Here are the key questions to ask yourself:
When I think about the thing I am fearing?
What can I do that might change the outcome (or reduce what I am fearful of)?
If you don't have an answer, how is the fear serving you? If you do have an answer, focus on those activities, rather than the fear itself.
Reduce News Consumption
One cause of many external fears is the over-abundance of "news sources". Like it or not, fear, catastrophe, and tragedy sells, which is why they are so prevalent on the news. You will stop fueling your fears when you consume less news. Consider both the amount and sources of your news, and consider changing your news viewing, listening, and reading habits. Chances are good that over time this will help you in fighting fear, because you will have less to fear.
Fill the Void with Gratitude
If you are going to reduce your news consumption, what could you put in your mind that would be more helpful and healthy? Gratitude is a good place to start. Brain research shows that we can't be anxious when we are appreciative. When you look for and become conscious of the things you are grateful for, you push the fears back, and create something more useful and pleasant to think about.
Keep Moving
Movement overcomes fear. When we are fearful, we often stop mentally and physically. I've included this one last, because when you do the other four things on this list, you will likely know what to do or what direction to move. But if not, just move! Movement beats moping and will shift your mind to something besides your fears.
Put these five tools to work as you fight fear and you will win far more often.
….
Gratitude is one of your powerful tools and we are starting the Remarkable Gratitude Challenge to help you build your gratitude habit. This unique, practical, and powerful challenge will help you build your habit of gratitude and thankfulness which you will then be able to translate to greater personal and leadership happiness and success. You can get all the details and join us here.