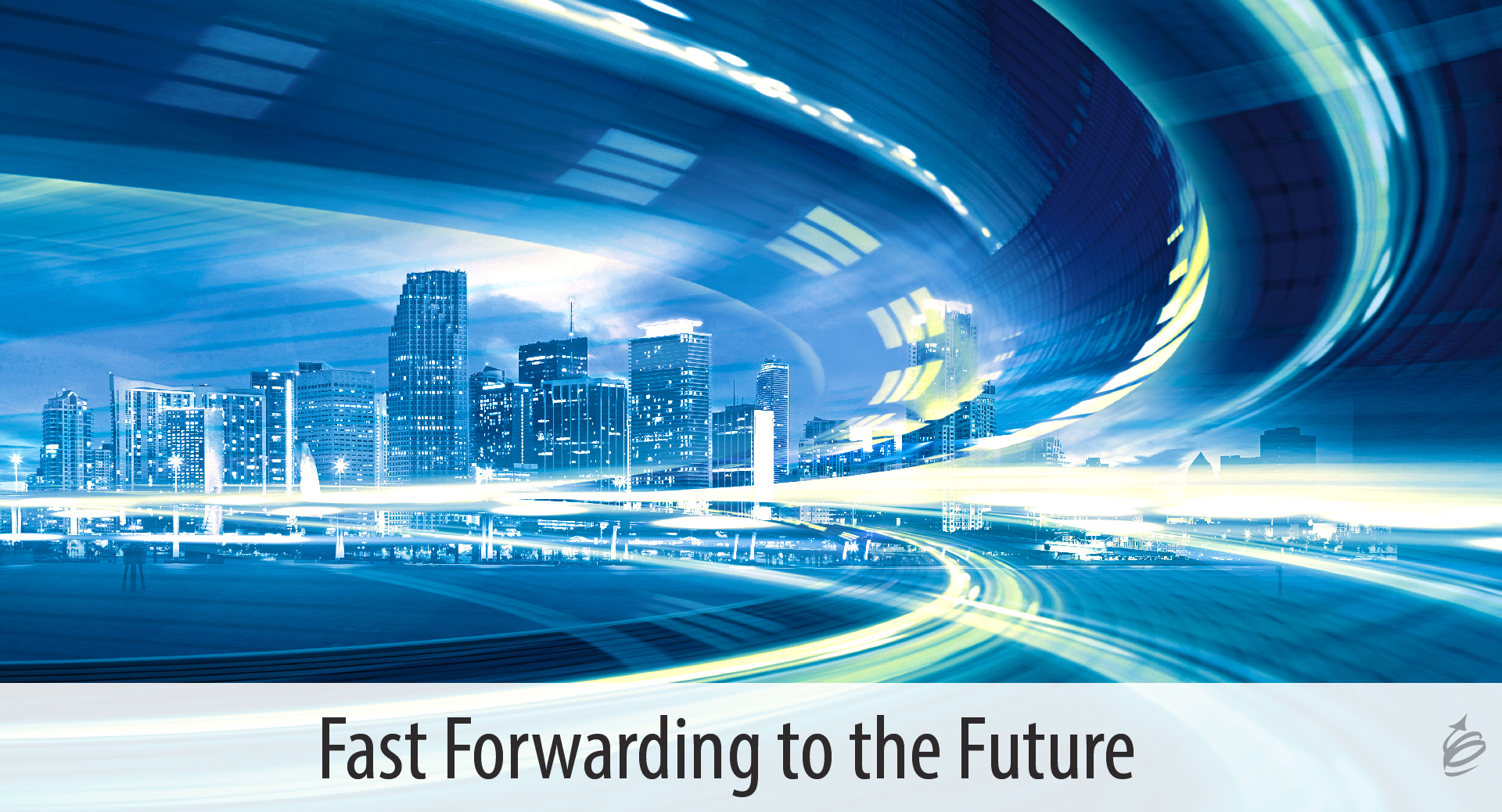 We are all used to change – it comes at us every day. Chances are you have read that we experience more change than previous generations. While I don't know if that is factual, it sure seemed right. But now? In 2022? The events of the past two years have accelerated changes in ways we never anticipated. The changes I'm talking about relate to the future of work and society in general. I believe the pandemic put the future on fast-forward.
Some Perspective
There is much about how we view work, and how it gets done that we have in common. Some of it is so ingrained that we don't even think about it.
Take for example, the 9-5, 40-hour work week. For most of us, work is framed around 40 hours. And even if you work shift work, or in service industries where you might work weekends, we accept – and our language tells us that Monday through Friday is the "work week." If your schedule is different, you explain that difference as a deviation from the normal 9-5, Monday – Friday pattern.
But that pattern didn't always exist. Before the 1920's when Henry Ford and his colleagues adopted the assembly line and the standards that came with it, most people who didn't work on a farm or in a family business worked six days a week, and 10 or more hours day. That was their reality, just like 9-5, 40 hours/week has been ours. In fact, while there had been much testing and discussion about an 8-hour day as early as the 1860s, the 40-hour week didn't become a standard in the United States until The Great Depression, when the government saw a 40-hour week as a way to spread the work over more people, and reduce unemployment. By 1940, laws had enshrined the 40-hour work week as the norm.
Knowledge work has some assumptions built into it too. While they are rooted in the post-World War II boom in office work, many have remained unchanged. We meet in conference rooms, brainstorm in groups, and have conversations in coffee or break rooms, at water coolers, and in hallways. We go to lunch together. Work is done together. People come to the office at a certain time, and for the most part, there is a quitting time.
So much about how we see work is based in these traditions and patterns.
This worldview of work served us well for a time and is fine in a static world. But the world, our experiences, our needs, our businesses, our technology is far from static.
The Fast-Forward Button
Simply stated, the world and the world of work has changed. The trend toward a more flexible and remote working model has existed for many years. The pandemic and the related results have put that trend into hyperdrive. When half of the working world had an extended experience with working remotely (and everyone else knew or lived with someone who did and wanted to try it themselves), we put the future on fast-forward.
In the big picture – 80 years to talk about moving down to 8 hours of work per day, then 80 years of us living in that reality. Now we aren't just looking at how many hours we work, but where we work, when we do that work, who we do that work with, and how we do that work.
Everything has changed in, historically, a blink of an eye. When we look back at the past transitions now, we might assume things transitioned smoothly. The truth is that they didn't. And the transition we are living in is even bumpier because it is moving so quickly.
Think about it – does your working life feel a bit like the jumpy screens when you are fast-forwarding video on your TV?
What Can We Do?
There is plenty we can do, but here are a few places to start:
Take a deep breath. Things are going fast, but you don't have to run and think at break-neck speed every minute.
Acknowledge the rapid change. What you are may be feeling – wanting some stability and a sense of normal – is, well, normal.
Be willing to test and try. When circumstances are new, testing is the key. Don't seek perfect, try something. Whether it is a change to your work routine, a new way to meet or collaborate, or whatever it might be, think "try and test" not "final answer."
Don't go it alone. If you are leader, engage your team in the thinking and testing for the future of your work. Whatever your role, engage with others. Bringing more perspectives and experiences together will help everyone.
These steps will help you deal with the fast-forward world we live in as you determine the direction the future of work will take for you and your organization.
…
Want to keep tabs on what is happening as we move to the future of work? Want to be equipped with ideas and action to help you succeed as the world of work changes? Subscribe to our free weekly Future of Work newsletter today!