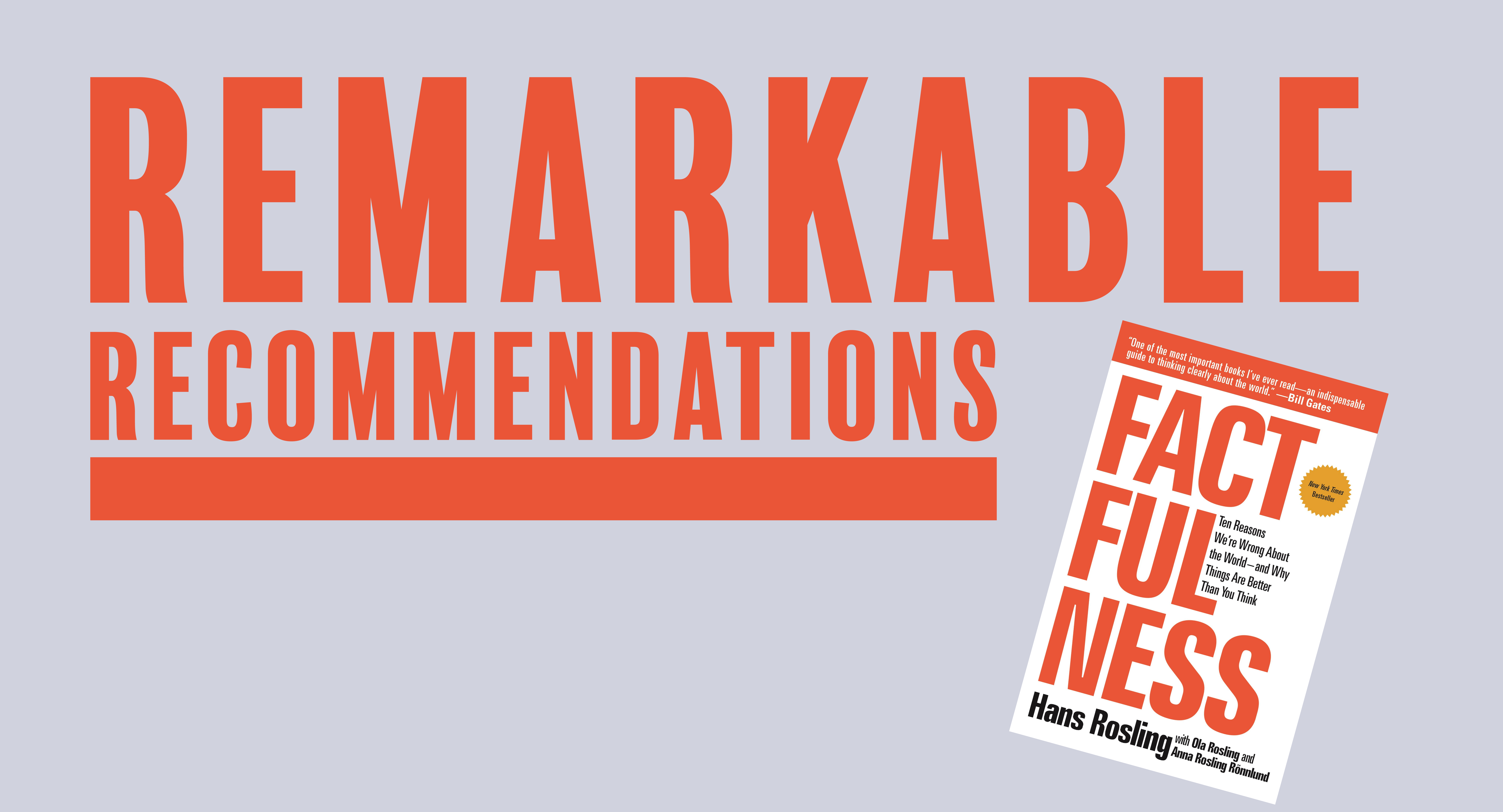 By Hans Rosling with Ola Rosling and Anna Rosling Ronnlund
Few books give you advice on how to think more effectively. Fewer definitively answer big questions. This book does both. On the surface, Factfulness is about the subtitle of the book: Ten Reasons We're Wrong About the World – and Why Things Are Better Than You Think. The book delivers on that promise, using data and trends that will surprise you. But it is more than that.
Factfulness opens with thirteen multiple choice questions about the world, and it encourages you to give your answers. Here is one example:
In all low-income countries across the world, how many girls finish primary school?
20%
40%
60%
(The correct answer is 60%) If you got it wrong, don't worry, on average only 7% of people get it right.
The book helps the reader understand the world with real data, and what you will learn will surprise you and encourage you.
The Book's Second Mission
But it does something else too. It will help you learn how to think and understand the world better.
Each chapter explores a trend and mostly shatters a misconception about the state of the world, whether about population health, education, and much more. At the end of each chapter, it generalizes the thinking lesson from that chapter.
In total, there are 10 "Factfulness Rules of Thumb" that are described in order that the reader can use to think more clearly, reduce the role of bias, and understand data better.
In Summary
By January 5th, I had already read one of the most impactful books I will read all year. I know this is true because even if it had achieved only one of its missions, it would have been worth every page. I read the book for a look at the data about our world, and I learned much. But the bonus of having new tools for thinking more clearly makes this book a must read.