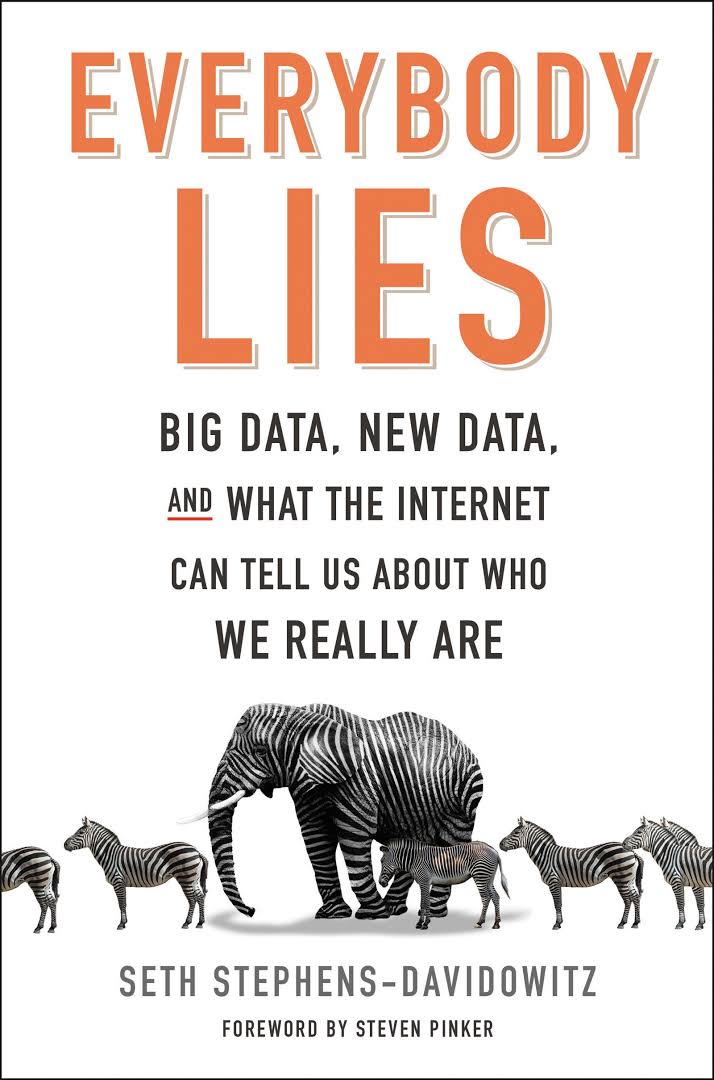 by Seth Stephens-Davidowitz
This is a book about social science, that could not have been written 20 years ago. Why? Because Google wasn't born until September 4, 1998. And Facebook wasn't born until February of 2004.
Why does that matter?
Because data scientist Seth Stephens-Davidowitz uses date from sources like Google and Facebook to understand things in ways that we couldn't understand before.
This book walks through research on prejudice, sexuality, abortions, voting patterns and lots more to prove the title of the book – that we don't always answer surveys accurately, there are some things we can't really survey anyway, and there is lots we can learn by looking at what (in aggregate) people search for, look at and more.
The book looks at more than searches – it also looks at uses of other large data sets to learn and discern things that otherwise would have been very difficult to determine.
At times, the conclusions are surprising, some are exciting and some, a bit disturbing.
Why am I recommending this book?
Because it helps me see the world in a new way; because it helps me see how "big data", which everyone is talking about, is a reality of our world (business and otherwise) both now and in the future.
As a leader, those should be reasons enough to read this book.
Beyond that it is well written and exceptionally interesting.
Put those things together and it gives you a reason to put Everybody Lies on your reading list.