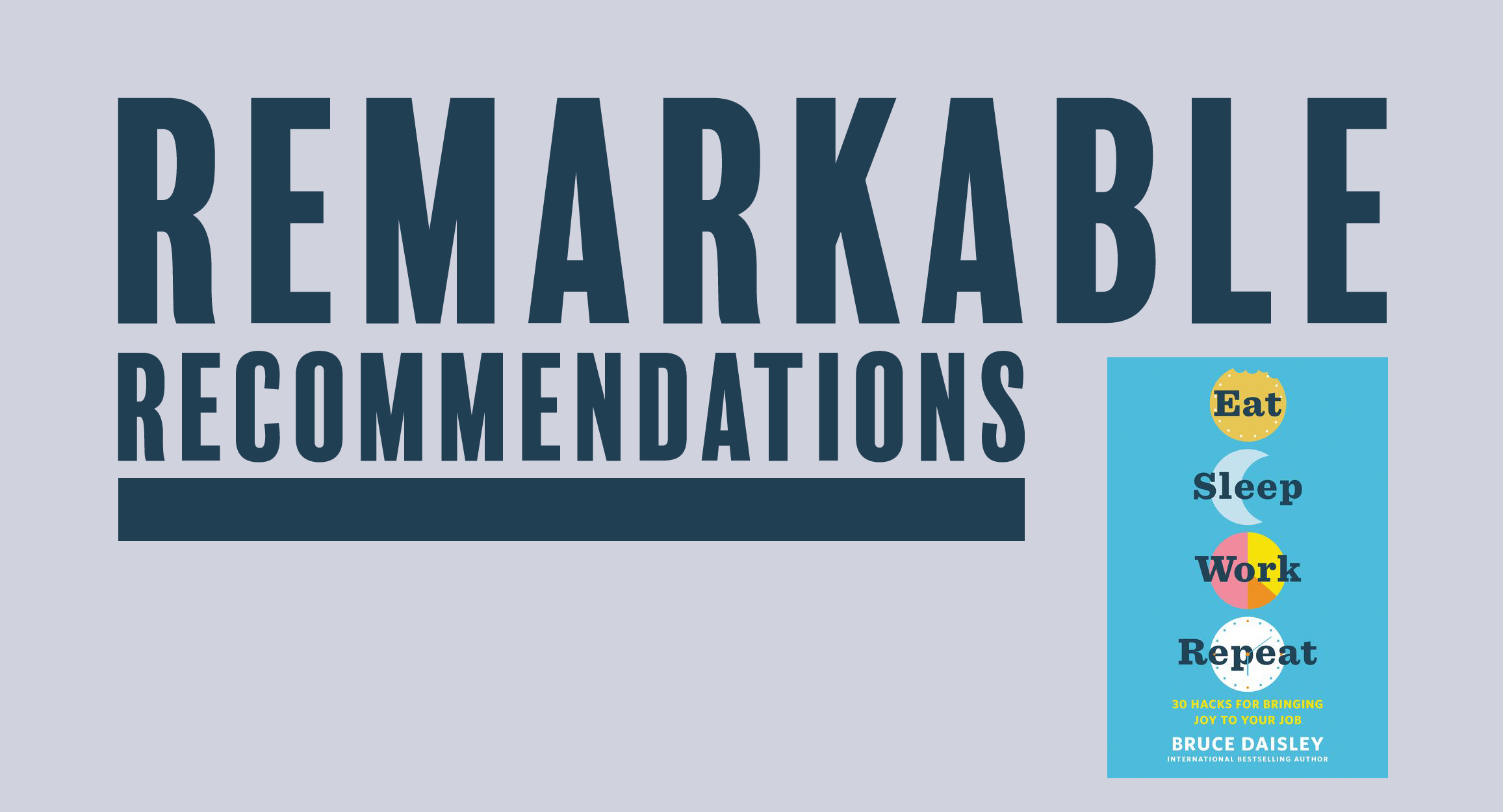 Is it reasonable to expect to enjoy your work? That is the question that opens Eat Sleep Work Repeat: 30 Hacks for Bringing Joy to Your Job. If your answer is yes, but you aren't quite there most days, or if you would like to inject even more joy at work, this book is for you.
Bruce Daisley has been studying the research on joy at work and how to get more of it for many years. As Twitter's most senior employee outside of the United States, he began sharing his findings and his personal examples on his popular podcast with the same name. Now he has released the best of that work – 30 hacks for creating more joy at work.
The book is broken into three sections. Chances are, at least one will resonate for you personally, and perhaps as a leader of a team too. They are:
Recharge – productivity actions to help you and bring you more joy at work.
Sync – ways to make teams closer.
Buzz – ways to energize teams.
The examples in each section are largely simple to implement, and as I said, research-based. At the end of each chapter-hack, there are practical "What you can do next" suggestions that make the book immediately applicable.
Are you (or your team) struggling with burn-out? Do you just want to be more productive and find more joy at work? Then this book is a worthy addition to your reading list.
If you want to hear the author talk about some of these ideas, you can listen to his podcast, or listen in to the conversation I had with him on The Remarkable Leadership Podcast.