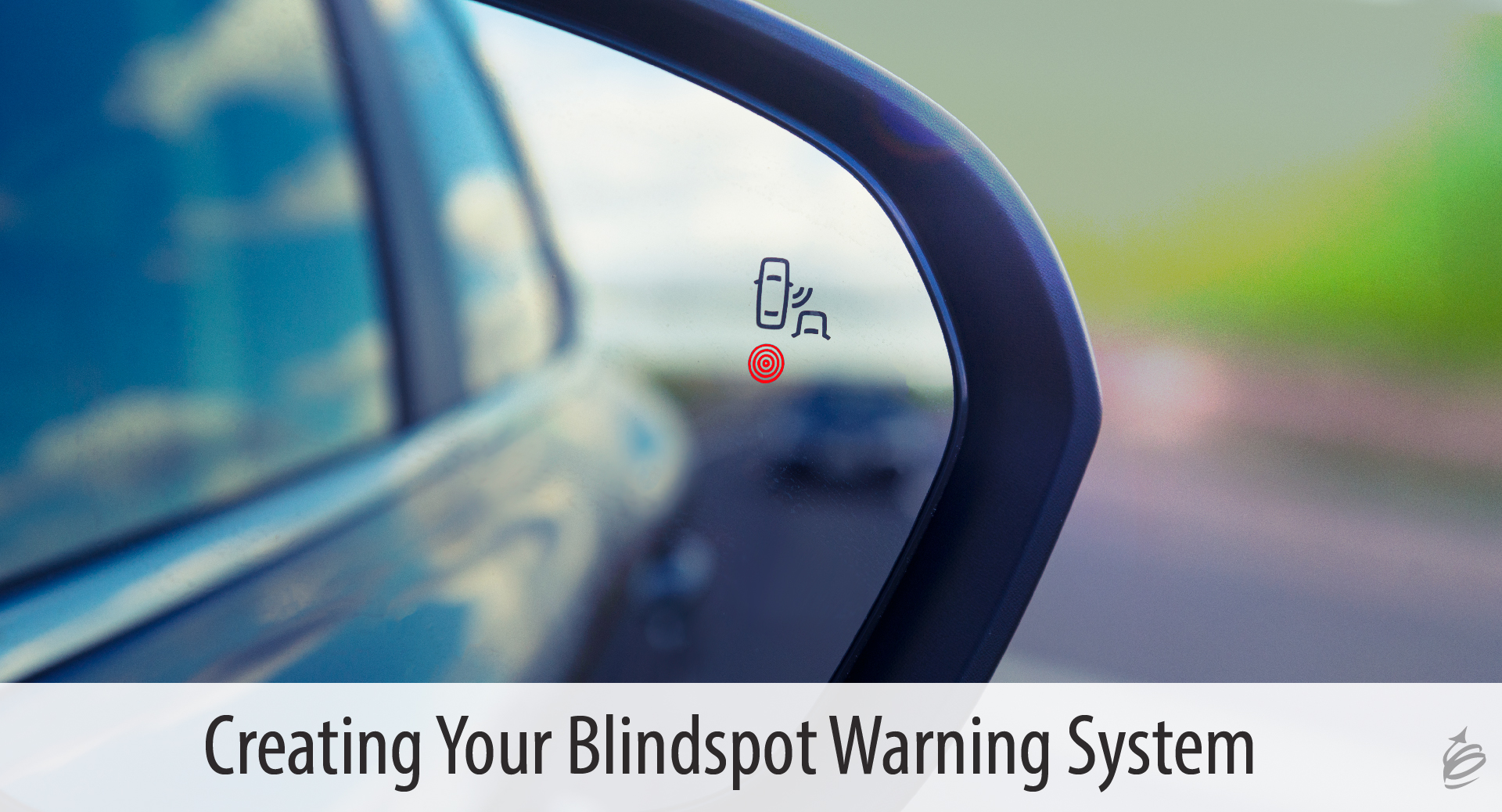 As a driver, you know you have blindspots. There are things you simply can't see as you drive. But knowing these exist, while important, isn't the same as being warned when a problem is imminent. The advent of systems on cars to remind us, warn us, and keep us from ignoring our blindspots are amazing tools for safer driving. But what if we had a blindspot warning system as a leader? What if we knew when we might be about to crash – and make an adjustment? Would that make you a more confident and effective leader?
A few weeks ago, I wrote about the importance of becoming aware that we have blindspots. T
Today, I want to help you create a personal blindspot warning system to help you as a leader and teammate, just like that system on cars help drivers.
Creating a System
Systems create predictability and consistency – which isn't what we typically think about when we consider our blindspots. What if you knew what tools and help you needed to spot potential danger before it was too late? Let's talk about the resources that you can employ to create just such a system.
Components of Your Blindspot Warning System
Use your coach. Having an engaged coach is an important part of your blindspot warning system. Hopefully your leader is a good coach because they often see you in situations where they can alert you and make you aware of potential challenges in real time. Even if you have an external coach, or an internal one that you only interact with infrequently, a relationship with someone who knows your goals, strengths and weaknesses can be very helpful to you in overcoming your blindspots.
Have mentors. Mentors can be valuable to you in many ways. For them to be a part of your blindspot warning system, let them know what your blindspots are so they can help warn you or help with avoiding them.  Specifically a mentor who has a strength where you have a blindspot can be incredibly helpful in helping you improve.
Have an accountability process. Coaches and mentors can provide you with accountability, but you might have colleagues, teammates or close friends who can help you be accountable for successfully avoiding or overcoming your blindspots. Think about who sees you in the situations where you might falter or who will effectively give you feedback on how you are doing. Having help from those who know you well, and care about your progress and success are an important part of your blindspot warning system.
Do a 360° Assessment. Perhaps the most powerful tool in your blindspot warning system is a 360 assessment. Getting feedback anonymously from people all around you – your peers, your leader, your team and others – is the best way to get a complete view of how people see you, your strengths, weaknesses and blindspots.  Seeing yourself from a variety of viewpoints and perspectives, adds to your awareness, but also can help you in real time see when and where a different approach might help you be more effective. You can learn more about 360 assessments and get answers to some common questions about them here.
An overall plan. I have outlined some major pieces of your blindspot warning system.  With a 360 assessment in hand coupled with the conversations and assistance of others you will recognize and understand your blindspots better and have a forum to talk about them and learn even more from those who know you and want to help you improve.  Building and implementing this overall plan can make all the difference for you in understanding being aware of and being able to avoid of overcome your blindspots more consistently and successfully.
Just line a blindspot warning system allows you to keep looking forward and drive more effectively, safely and confidently, when you build your personal blindsopt warning system you will become more effective in all phases of your life.
…
As I said, one way to become both aware of and be warned about your blindspots is to have a coach. If you are looking for an external coach to be a part of your development team and blindspot warning system, contact us. We will arrange a free consultation to help you determine that plan and select a coach, perhaps from my hand-selected and trained group of coaches.