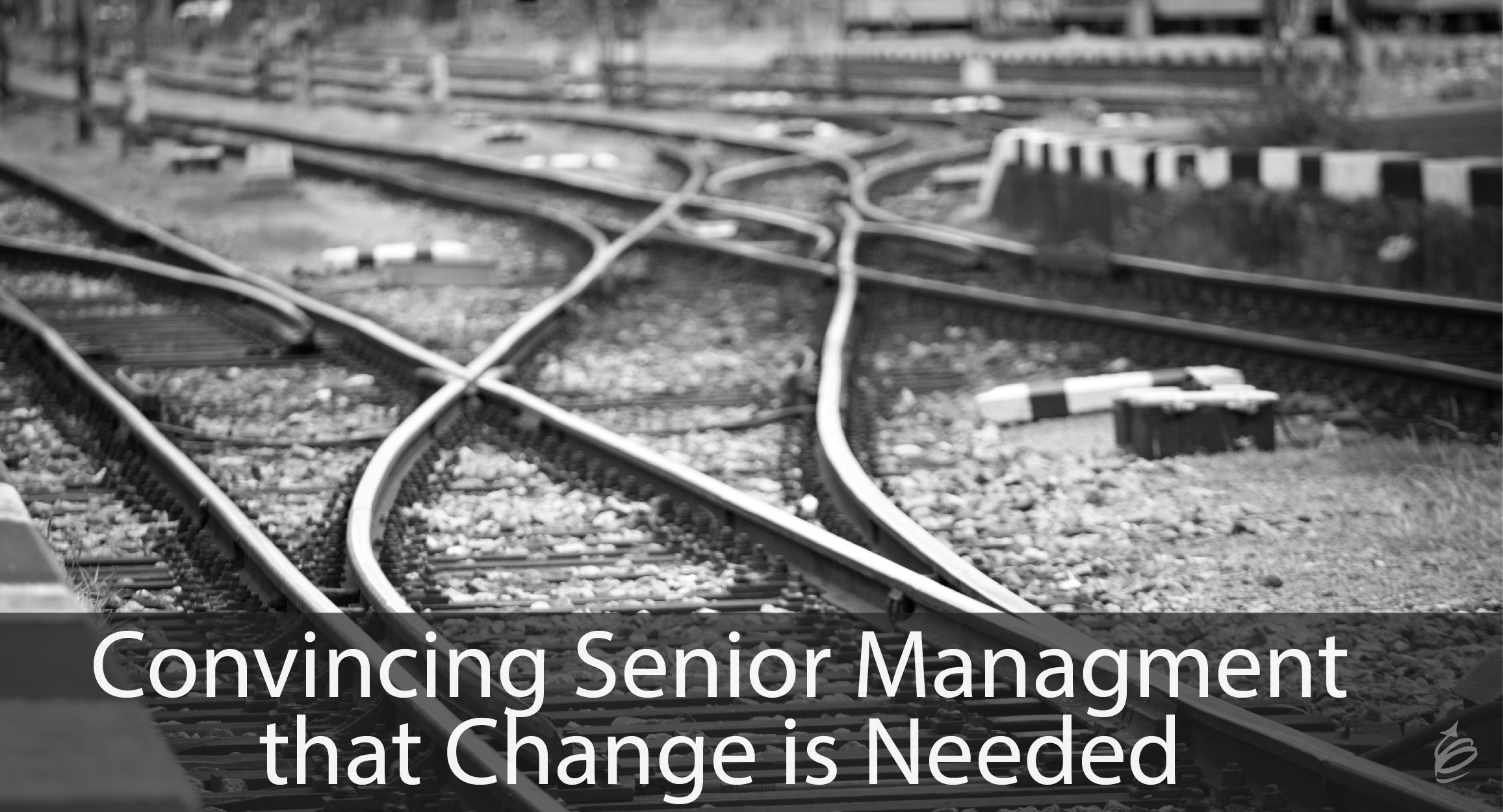 In a request for questions that I made on an episode of Remarkable TV, Frank asked me, "What are the best ways for middle managers and human resources to convince upper managers/ owners (if a smaller business) of needed change?"
It is a great question, but more than I wanted to tackle in a short video; so, I'm addressing it here. I'm taking a slightly broader approach – the advice that follows isn't just for middle managers or HR, but for anyone wanting to influence senior manager's views on a change.
(If you read the last sentence again and notice how I have already re-framed the question, you will see valuable insights before I even start.) Here are five steps, that when taken, improve your chances of influencing the view and decisions of senior managers about any change.
Recognize they are people too. Don't let the title "senior management" freak you out. I realize that the further you are from them organizationally, the bigger deal their position will seem, but the fact is, they are people, just like you. They have concerns, worries, perspectives and beliefs, and all of them factor into the decisions they make. Having a healthy respect for them is recommended, but respect isn't fear. Don't be afraid to approach them with your concerns and ideas, especially if you use the ideas here.
Realize they may really want to know. I call this the "Undercover Boss Phenomenon." CEOs go on the television show Undercover Boss – they take a week of their lives, spend hours in makeup, perhaps donning wigs and other disguises, to do jobs in their organizations that they have never done working with people they would never meet otherwise. Why do they do this? Some might say for the publicity for their business (and while that is true, often what is shown about the company isn't very wonderful). The underlying reason for taking this step and doing the show, is so the CEO can better understand the business and what is really happening in it. Most of the time, the Senior management will want to know your opinion on the change; because too often they don't have that perspective and information. What seems obvious to you, may be completely unknown to them.
Understand their perspective first. If you want to influence them, you must understand their perspective, their needs, and their priorities first. Just like you have a perspective they may not have, recognize, they likely have information and a perspective you don't have either. Through research, inquiry and conversation, seek first to understand where they are on the change, and what their priorities are first. Unless you do this, your odds for success are very slim.
Bridge your view to their need. Once you understand their priorities, their view and their perspective, connect your concerns and ideas to their need. Connect the change you see being needed to their priorities and perspective. When you frame your ideas (or concerns, depending on your situation) from their viewpoint, you improve your success rate.
Make it about the why, not your idea. If you think in terms of "convincing" them, you are thinking in terms of winning. If you frame your task as meeting the organizational goals, you set the stage for everyone to win. Don't make it about your idea, or why "they" are wrong. Suggest change with a clear purpose and help others see why your recommendations will make the organization a better place or create better results. Focus your attention on the "why" of the change, and not on convincing anyone of anything.
What I have shared here is a powerful framework that applies far beyond the question that was asked; yet this framework directly answers the question too. Perhaps the most important part of the question, and the key to making it all work, is the assumption underlying it; that there is something we can do that might change the viewpoint of senior management.
Before anything above will work you must believe that your perspective is valuable and that perhaps you can change the outcome. If you want to influence senior management (or anyone for that matter), you must recognize that you might be able to do so. If you want change to happen, don't wait, mope, or moan about the current situation; look in the mirror and you will see where the chance for change begins – with you.