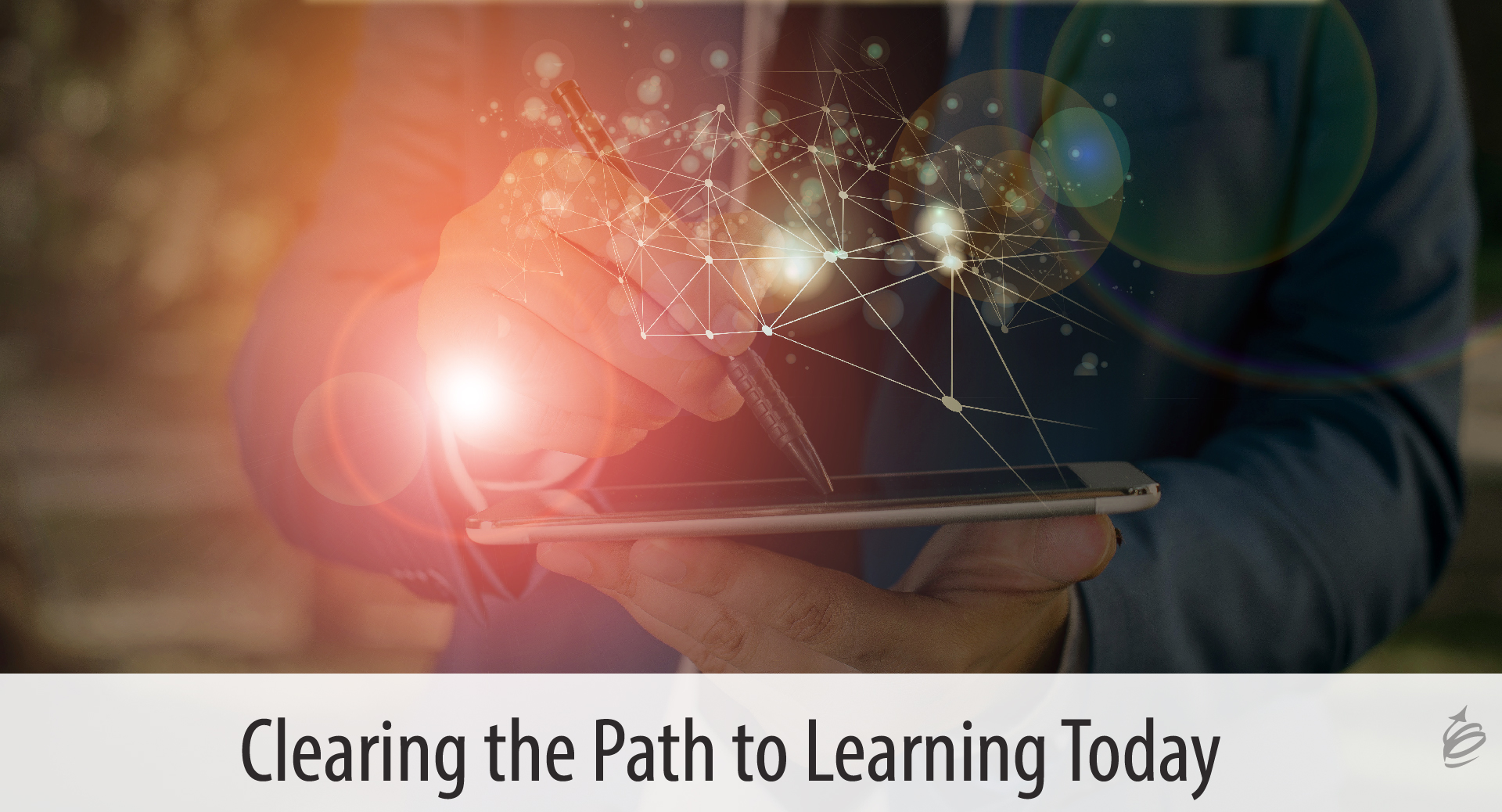 I know, you are busy. I know, the pandemic has changed the way you work, and possibly where you work. It has also added new worries and concerns to your life. Given all of this, it is possible you don't feel you have time or even opportunity for learning today. Yet, the situation you find yourself in screams for growth and development, and remote learning might be the answer. Before you can decide how to learn, you must find a way to make time and space for that learning to take place.
Determining Your Needs
It is hard to argue with the idea of learning.  We tell our kids how important learning is. We want our employees to be learners. And we like the idea of it for ourselves too.  But too often it stops there.
You can restart your passion for learning by being specific. Ask yourself questions like this:
What is challenging me now?
What is it about my current situation that is keeping me from being as successful as I need to be?
What do I wish I were better at?
What is causing my anxiety, stress or frustration?
What would help me be more effective and confident now?
Questions like these will help you realize or decide what you want to learn and why it will benefit you, which is an important first step.
Calibrating Priorities
When I was a kid and went to the library it was like I was in the candy store.  I wanted to read this, and this, and this!  While there is nothing wrong with broad interests, as a busy professional with a full life you may not have the luxury of being so scattered (especially if you are truly trying to get back on a learning path during all the craziness of 2020).
The questions above can help you set some priorities for your learning. Once you do that and create a learning goal, you aren't focused on learning in general, but on making your life and situation better.  Even if your answers get you excited with a long list of things you want to learn, start by prioritizing based on interest and impact. Pick one area, one skill or one situation you want to improve in. When you focus your learning efforts you will be ready to clear your path for learning.
For more on setting and using learning goals, check out this article.
Determining Approach
In the past, once we had a learning goal in mind many people would search for a workshop to attend and put that into their calendar. While we have long produced traditional workshop learning experiences, today there are at least three problems with this approach. Traditional workshops that involved going to a place for face to face interactions:
Aren't available, due to COVID
Take too much time from our calendars
Might not be targeted enough for your specific immediate needs
Enter the plethora of remote learning options available today. Whether you decide to learn asynchronously with video or other on-demand options, through podcasts, newsletters, or books (remember those?), or through webinars or interactive virtual learning – your choices are many and varied.
The good news is that once you have decided how learning new skills and ideas will aid you, your mind will help you see your options. Pick approaches that you like and believe will work for you.
Creating Space
The easy part is over now – you know what you want to learn and how it can help you. You have even decided how you want to gain this knowledge.  Both then you look at your calendar and your life and say – when am I supposed to do it?
Like cleaning a messy garage or workspace, the key is to start small and start somewhere.
Since you won't be travelling to a two-day workshop you can start today. Who are the experts that can help you learn the skills you need?  Read their blog, follow them on LinkedIn, or watch their YouTube channel. Spend ten minutes today, tomorrow and the next day.  You will be creating a routine and building your knowledge.  As you whet your appetite and start learning that skill, other opportunities will show up – in conversations, in your inbox, and in your social media feeds.
Your start slow approach will help you and build your desire to find more time and put you on the path.
When you do these things you will soon notice that you have cleared the path and are on the path to learning valuable and interesting things, every day.
…..
Join leaders like you who want to learn, grow, and make a bigger difference at Virtual LeaderCon. Virtual LeaderCon is like a learning buffet – with the chance for you to learn from and interact with over 30 leadership experts – all bringing you their latest thinking, newest strategies and relevant ideas for today. You can scan the schedule and pick the sessions that will most help you reach your learning goals. It is all free, and all for you. Virtual LeaderCon – September 14-18.