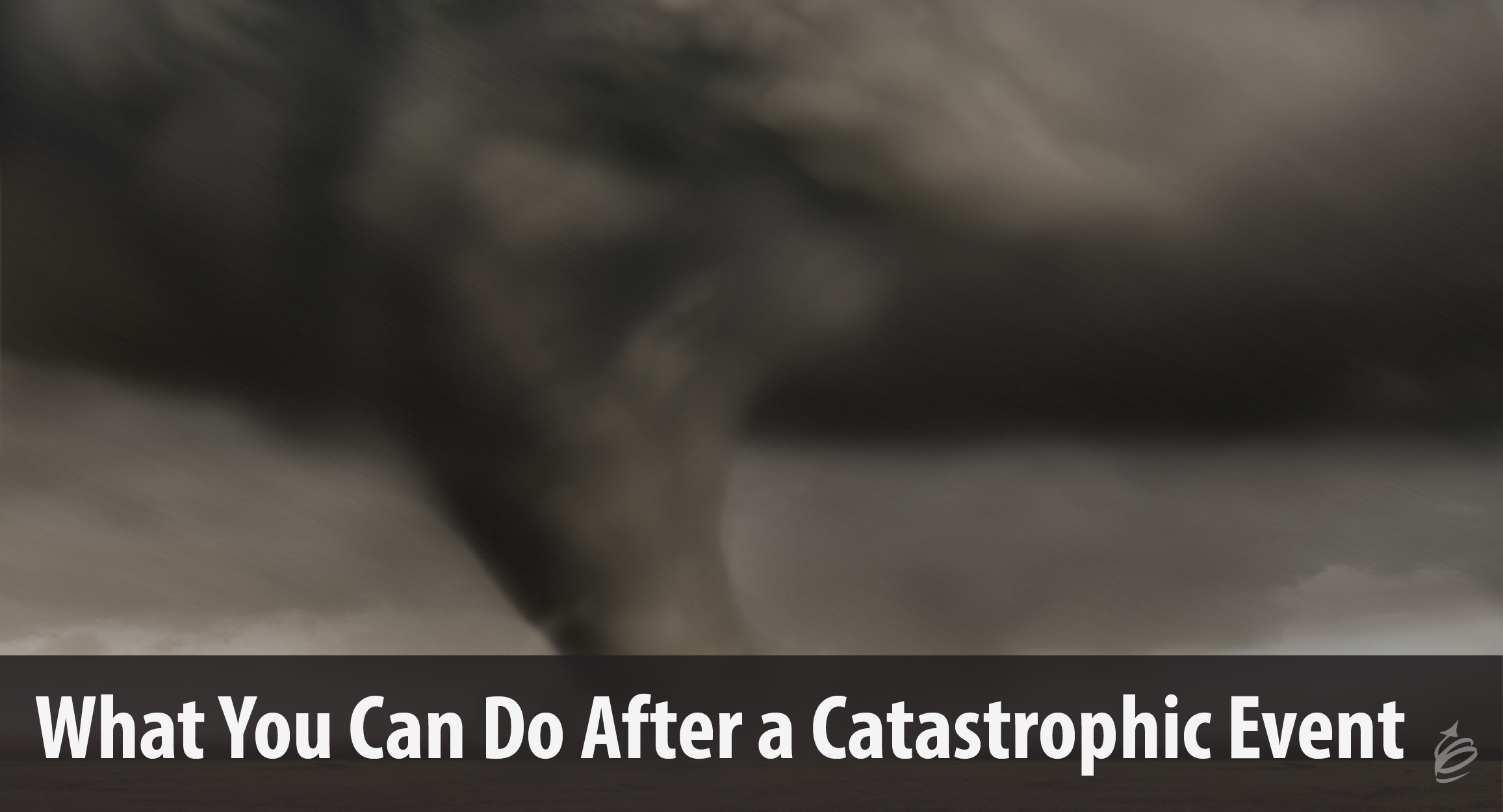 We all deal with catastrophes in our life – big and small and in all parts of our lives. Even a cursory view of social media, the news or conversations around us will show that many feel this way in the aftermath of the recent U.S. Presidential election. This is not an article about the election or politics; while the reactions I have witnessed prompted me to write this, the lessons here are for all of us as we deal with challenges in our lives that can come from any source or direction.
As a leader, this is doubly important, for the ideas I will share will not only help you and your ability to lead (and lead by example), but will also help you help others, especially when the catastrophe is something shared by some, or all of your team.
To set the stage – something has happened or is happening in your life, or around you. It leaves you stunned, shaken and sad. You might be frustrated, mad or having other strong emotional reactions. All of this leaves you feeling immobilized.
You've been there. Now the question is, what do you do about it?
A long time ago I learned three questions to help deal with this situation. It was framed around what to do when you are worried. Chances are, in the moment I am describing, you would be worried. So let's look at those three questions, and how their answers will help you.
When living in the moment of catastrophe, ask yourself the three questions, in the order I am sharing them with you.
1. Is it a Problem?
Is the situation that leads you to your current state of worry and concern a problem? Your first inclination will be "of course it is a problem." And it may well be. But ask yourself this question – it will help you put it all in the proper context.
If your answer is no – if it isn't really a problem; then let it go.
If it is a problem, ask yourself the next question . . .
2. Is it Important?
OK, it is a problem, but how important is it? If it isn't that important, why are you fearful and immobilized? Asking this question helps you step back and see if this situation is really worth the anxiety and worry. Perhaps you are over-reacting.
If your answer is no – if it isn't super important; then let it go.
If it is important, ask yourself the final question . . .
3. Can You Change the Outcome?
If you have gotten to this question, you know that the situation is both truly a problem and is important enough to be thinking about. Now consider this; can you change (or affect) the outcome?
In other words, given this important problem, what can you do to impact it, change it, or improve it? If it is completely out of your control and influence, while you may not like it, there is no practical sense in worrying about it, is there?
So, if you cannot change or influence the outcome in any way, let it go.
But if the answer is yes, then it is time for you to act. What can you do to change the circumstances, keep this event from happening again, or change your perspective about it? Answering this question creates action, energy and momentum. It takes your focus off your pain, sadness, anger or shock and funnels it into something useful and productive.
The power of action, and then momentum is, well powerful.
What Do I Mean by "Let it Go"?
Let it go means stop thinking about it, worrying about it, or stewing about it.
Let it be.
It doesn't mean you have to like it, but it makes no sense and adds no value for you to continue to hold on to whatever it is.
Remember this process only encourages you to "let it go" if it isn't a problem, isn't important or if you can't change the outcome.
Let it go, means, let it go.
A Summary
All of us face situations that are hard and that make us feel stuck. When in these situations remember and apply the technique I've shared with you here. Doing it will help you be healthier and happier, and doing it will help you lead more effectively, helping both you and your team be more focused and proactive.
Is it a problem? If no, let it go.
Is it important? If no, let it go.
Can you change the outcome? If no, let it go. But if yes, get to work.