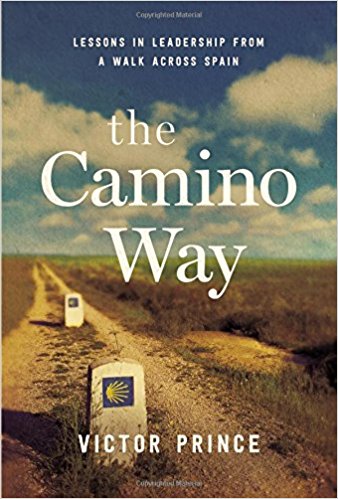 by Victor Prince
Take a successful leader in both the corporate and Federal Government worlds, a leader with a taste for adventure and some athletic skills, and you get Victor Prince. This is a rare combination to be sure, and lucky for us it takes a rare leader and author to write this book.
Victor says he loves hiking but doesn't like camping, so his quest for finding walking trails that didn't require a tent, led him to the Camino de Santiago – the historic path across Spain. Victor did the walk (and has since done parts of it again), and from it he created this unique book on leadership.
The book opens with a chapter describing the path and the history of it, which was interesting in and of itself. In the book he continues to share what he learned from the Camino, and how it can be applied.
If this book sounds different, I have done my job. This isn't an academic take on leadership, nor is it filled with immediate and specific actions to take. Rather this book explores what the author has learned and invites you along to learn with and from him. While this book might not be for everyone, it does share great lessons in an enjoyable read.
If you are already convinced, buy a copy. If you are curious and would like to learn more, you can listen to Episode 66 of The Remarkable Leadership Podcast, where I talk with the author about the Camino, and the book. That enjoyable 25 minutes will likely convince you that this book belongs on your nightstand or in your briefcase/backpack.