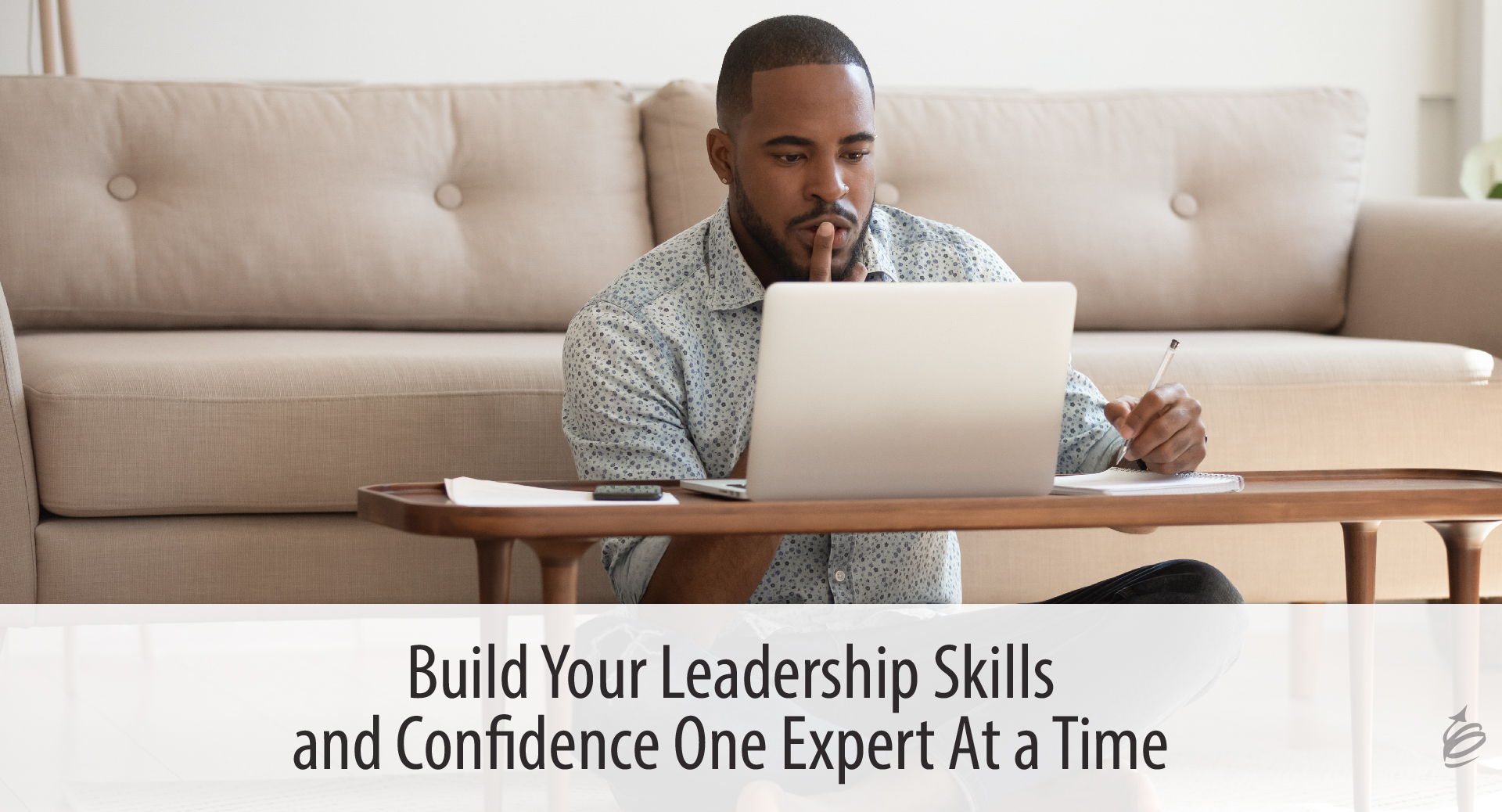 One of the fastest and most predictable ways to build your leadership skills (or most any other skill for that matter), is to learn from experts. And while there are plenty of ways to do that, it can be a slow, laborious, and solitary exercise. Wouldn't it be great if we could learn from those experts faster and in real time?
Of course, the traditional conference model was a solution to this challenge. You can attend a conference, interact, and network with others who, like you want to improve, then you can file into the big hall to hear from the experts and thought leaders. It may be inspiring, and you may take some notes. But you don't get to interact and ask your specific questions. While it is a wonderful experience, the learning from the experts themselves in limited, and packed into the 1-3 days of the conference.
There is nothing wrong with this model, but there are downsides:
The travel and all the hassles associated with it (and now, the masks and more)
The time away from work and family
The interruption of routines and lost time due to the travel
The cost
No real interaction with the experts
Less likelihood of integration of what you learned back at your work
What if we could take away all of those problems and concerns?
Yes, there are plenty of virtual conferences and even webinars that address some of the issues – you don't have to hop on a plane or into your car, for example. But many of them give you no, or very little real access to interact with the experts.
We love that model and the idea of a virtual event but wanted to take it a step further. We asked ourselves, what if we could give people live, real time access to true thought leaders and experts who are ready to share their latest and most powerful ideas and are open to your questions and ideas?
We took that question and last year we set out to answer that question. Our result was Virtual LeaderCon 2020. About 2,000 people registered and over 30 experts and thought leaders joined me over five days in a virtual community to create something really special.
And it was special, here is what some participants had to say:
I loved the sessions, and the questions asked throughout – and even the bonus of prizes during sessions. (yes, we have prizes!)
Job well done! When is next year's conference going to be held?
Please do it again.
Virtual LeaderCon 2021
We are doing it again. September 20-24.
When you mark some time in your calendar (as much or as little as you can), and register, you get:
Access to 40 experts and thought leaders live and ready to interact with you. (no recorded sessions, no canned keynotes and no five-year old insights)
Access to me and our team to answer your questions and help you grow your leadership skills and accelerate your professional development
Access to a worldwide community of learner who you will learn with, get to know and have fun with as you learn.
All of it for free.
You can watch it all – 40 hours of interactive learning from world experts – for free. When you see the lineup and look at your calendar you may realize there are people and experts you are going to miss – and so we give you ways to gain an archive of the whole experience or specific days, but you can join as much or as little of this powerful worldwide event at no cost (and you might win prizes).
Who are the Speakers?
Among the 40 experts are best-selling authors, experts in leadership, organizational culture, customer service, learning, the future of work, communication and much more. We have speakers from at least four countries, and a Super Bowl Champion. You can see the list here.
Since the sessions are live, I can't tell you exactly what will happen, but I will tell you that I will work with and facilitate the best possible learning experience from each expert as I ask them questions – mine and yours – and generally work to get them to share their very best insights with all of us.
There are other virtual events and summits – I have participated in many as both a speaker and learner. None are like Virtual LeaderCon. I can't wait to see you in the live community as we get started on September 20th. Will you join me?