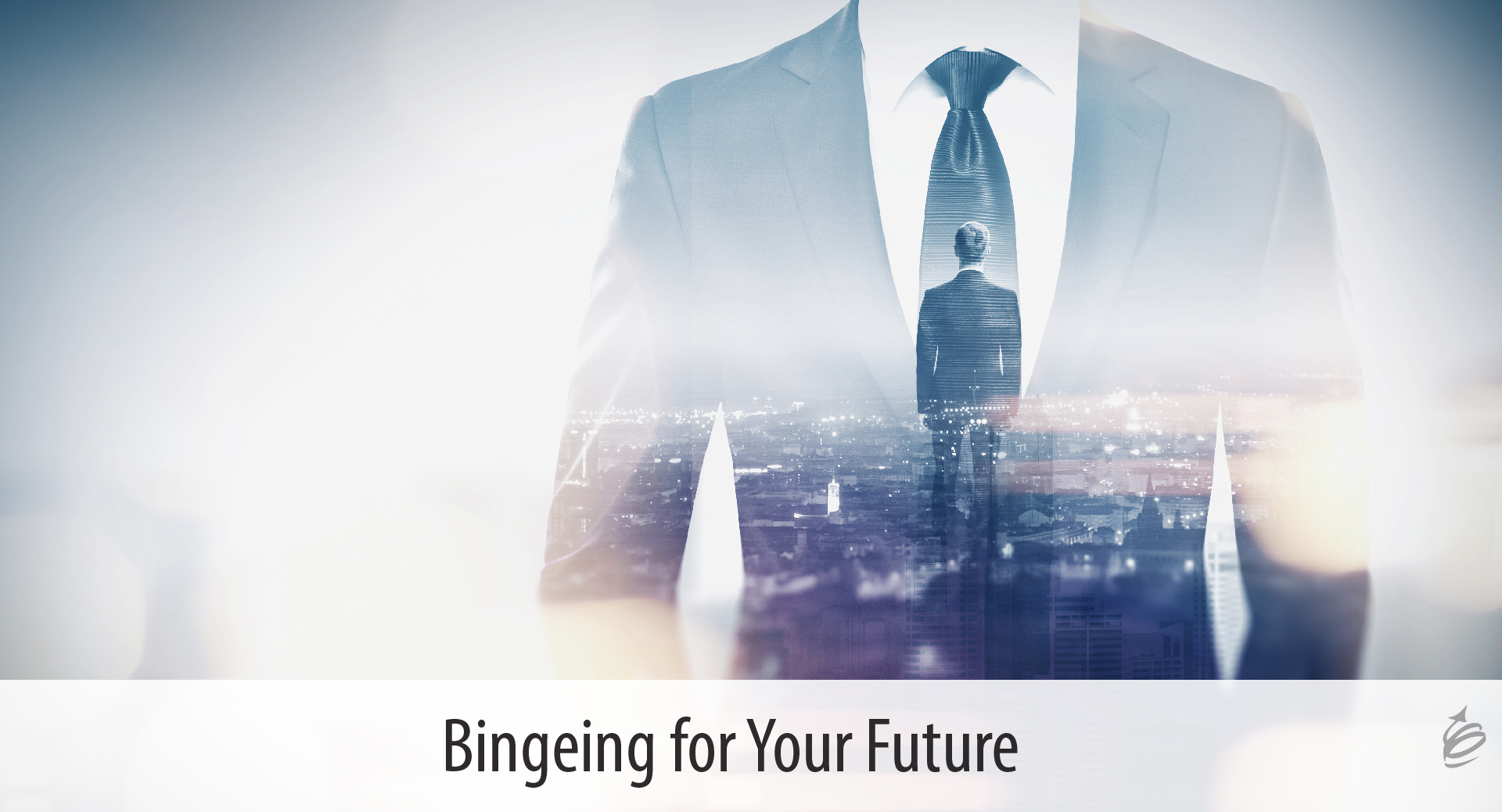 It used to be that watching TV meant watching it live. Then we had VHS recorders where we could watch something later (if you could set it up). Then came DVRs, which made it easier, and you could store more shows than you could ever watch. Now we have streaming – and the true advent of binge-watching. Most have binge-watched something, and often while they enjoyed it, they wished they had done something more productive with their time. What if there was binge-worthy leadership development?
Now there is.
Virtual LeaderCon is binge-worthy leadership development. Entertaining without the guilt. Something you can binge watch that will change your future for the better.
What is Virtual LeaderCon?
Virtual LeaderCon is a 5-day live online interactive leadership development learning experience. Over five days over 40 global thought leaders – from best-selling authors to professors, from entrepreneurs and business owners to Super Bowl Champions will participate, share their latest thinking, biggest ideas and answer questions from you.
And just like local TV, is free.  Unlike local TV, there will be virtually no commercials.
Live or Later?
Virtual LeaderCon is 100% free to watch, participate, learn, and perhaps win prizes (including, but not solely copies of the books from many of the guests).  It is must-see leadership development.
Must-see for sure, but perhaps due to your calendar, you "can't see" it all.  Just like your DVR or the streaming services allow you to watch what you want, when you want, you can get all the leadership and life changing goodness of Virtual LeaderCon to watch, listen to or learn from whenever you want. Binge-worthy leadership development at a modest investment (details on this page)
For You and the Crew
Bingeing can be done alone or with others.  Isn't it great to discuss a show you enjoyed after you watched it?  Think about this – what if after watching a particular session of Virtual LeaderCon you had a conversation with friends and colleagues who watched the same thing?  It's like a book club without the time spent to read!  If you like the idea of watching together or even talking about ideas and insights later, you can watch Virtual LeaderCon with others, or leverage it across your team or organization. Here are five great ways you can do that.
Getting Started
You can invest in a Premium Registration  and have access to everything from the week – more than forty hours of binge-worthy leadership development – or you can pick a day, and get a Day Pass.
Whether you block your calendar to watch live, or pick a way to watch later, you will see when you start with your free registration that Virtual LeaderCon is truly binge-worthy leadership development.