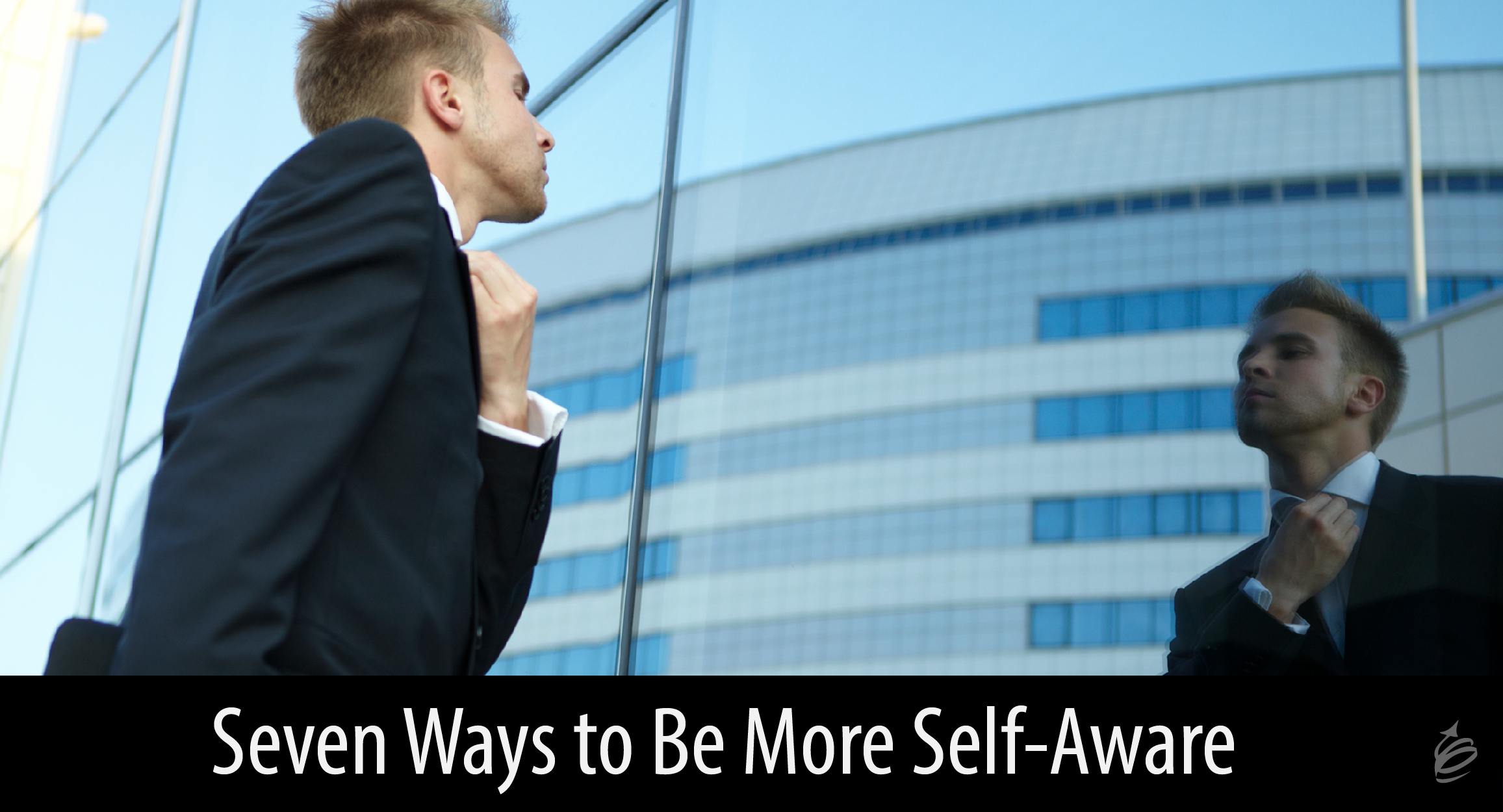 There is research that shows that as humans we aren't very self-aware. But you don't need research to prove that to you. (Even if you don't see this in yourself, you see it in others, right?) When we can get outside of ourselves and take a fresh perspective, we can become more self-aware, happier, and more successful.
If you want to become more self-aware, start with these seven actions.
Ask for feedback. It stands to reason that if you don't know what or how you are doing, that someone else could provide a valuable perspective. Ask for feedback from those you trust to give you honest input. Hopefully that includes people who see you in a variety of situations. Asking for feedback (and then listening to it) is also a trust building activity. As a leader, when you do that, you may reap far more rewards than greater self-awareness.
Listen for feedback. Often people are giving you feedback without saying it directly. Be aware of what people are saying, and don't discount it if it is negative. While you don't need to assume what you are interpreting is feedback, if you continue to hear the same things, chances are there is truth for you to consider.
Take a 360 Assessment. While this can apply to anyone, most often this is an opportunity for leaders. With a 360 assessment tool, you get anonymous feedback from a variety of perspectives in a structured way. This can be a powerful tool to build your self-awareness. Here is an article to says more about why these tools are so smart.
Reflect intentionally. Reflection is a powerful learning tool. In the context of building self-awareness, the goal is to look back on situations and compare your results to what you intended. If things didn't go as you had expected, ask yourself what role you played in the gap. Consider feedback you have received in the past to see if there are things you did (or continue to do) that are keeping you from getting the results that you want. With that awareness, you can build a plan to do something differently the next time.
Take a behavioral style assessment. There are many of these assessments that can help you understand your strengths and weaknesses, communication style, and more. One of the great values of these tools is to heighten our self-awareness – to see our natural responses and how they help us, and how they can sometimes get in our way. Want to get started? You can take our free DISC assessment here.
Know your priorities. When you are clear on your priorities and goals, and review them regularly, you will get better results. You will also become more self-aware when you notice what you are doing and what you are avoiding in regard to reaching those goals.
Get a coach. Coaches can help us in many ways – one of the biggest is to provide us insight into ourselves. A good coach will share their observations and perspectives on our behavior – and where it is helping and hindering us. If you are looking for a coach, or for coaches in your organization, send us an email and we will be happy to help you think that through and find a coach.
As you take these actions, you will build your self-awareness. This will help you interact more effectively with others and know situations where you might not be your best (and therefore might want to adjust your behavior or approach). If you want better results and relationships and fewer negative surprises, try the ideas above. Your efforts will bring you positive results.