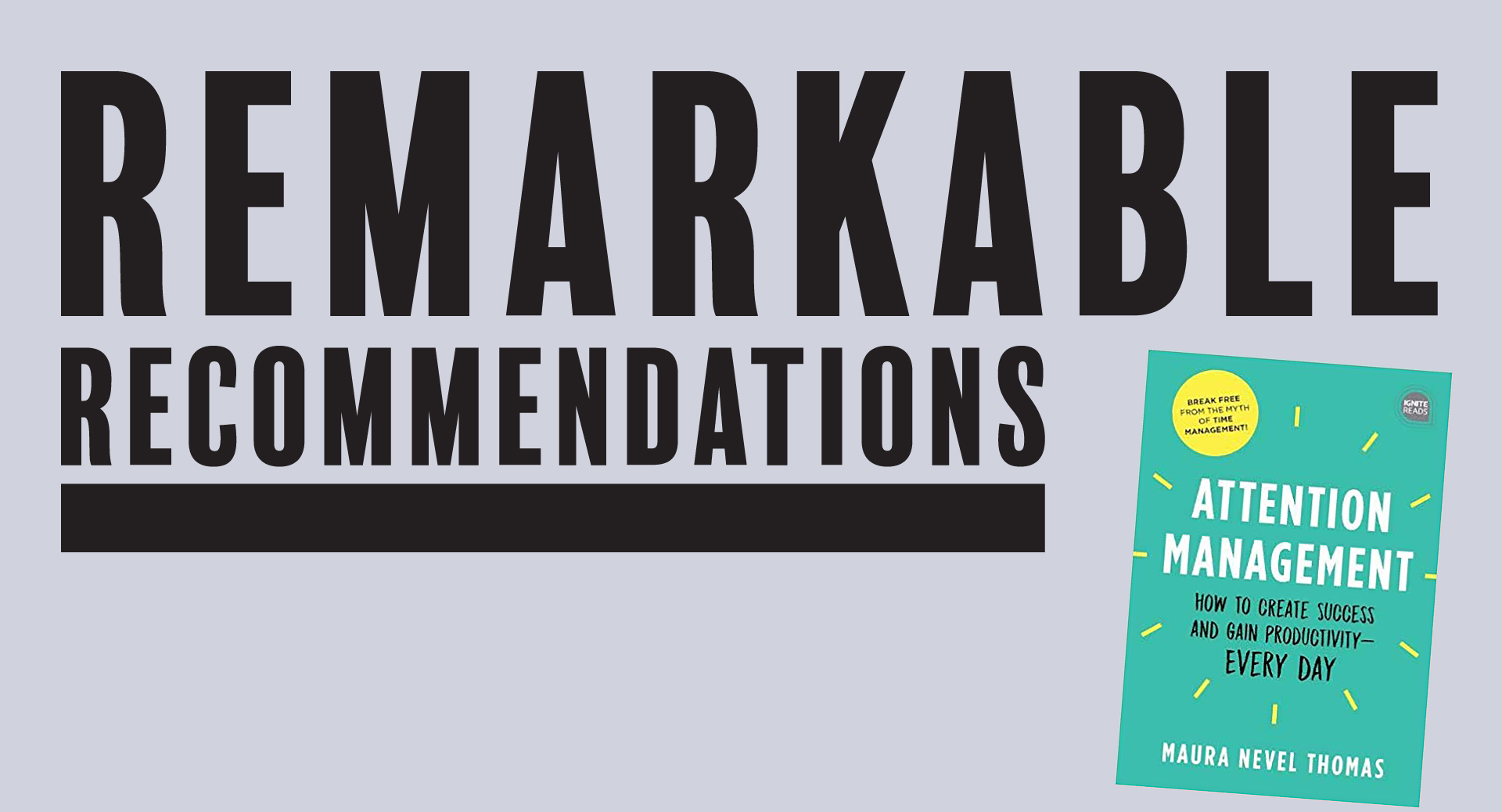 Productivity. Most of us on most days would like more of it. If you are vacationing at the beach, maybe not. But for the most part, creating productivity is something we would like to be better at. I've been studying and trying to get better at this myself for a long time.
Enter Maura Nevel Thomas. I've known Maura for a while and loved her last book, Personal Productivity Secrets. In fact, I loved it so much, I had her as a guest on The Remarkable Leadership Podcast to talk about it.
Like me, Maura doesn't believe in time management – she calls it a myth. Rather, she believes the key to unlocking higher levels of productivity and success is attention management, hence the title of her latest book.
Early in this compact, well-designed book, she shares ten signs that you need to master attention management. They are:
Distractions run your day.
Regularly handle email or other work after work hours.
Work while on vacation.
Multitask as a coping strategy.
Available for work 24/7/365.
Think "I can sleep when I'm dead."
Busyness is a badge of honor.
Loved ones are frequently annoyed by your relationship to your smartphone.
Work in an open office environment.
Frequently exhausted and/or overwhelmed.
Chances are you identify with one (or more) of those signs. If you do, let me make it simple. Order a copy of this book. You will nod your head in agreement throughout and get highly practical ideas to build your skills at attention management.
Maura closes the book with the idea that attention management is one of the key choices in our lives. She is right, and this small book will open your eyes and help you make the choice that creating productivity is important to you.