By Dave Kerpen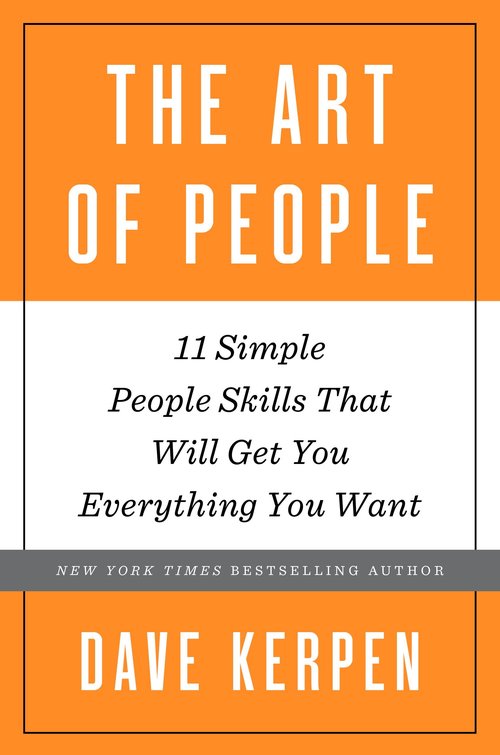 People.
You are around them all day.
You need to interact, engage and build relationships with them.
You want them to follow you, understand you and sometimes help you.
Some of the most important books ever written talk about the art of people – and give us ideas about how to interact with other more effectively.
This new book by Dave Kerpen belongs in that list of important books.
Cynics will say (and they have) that all of this is common sense, and that anyone should know this stuff. Ah, how different our world would be if that were true.
This new book promises 11 simple people skills – that might be a bit hyperbolic – and that while they are simple to describe, they aren't always easy to do; which makes them even more valuable. The eleven skills discussed on this book are:
Understanding yourself and understanding people
Meeting the right people
Reading people
Connecting with people
Influencing people
Changing people's minds
Teaching people
Leading people
Resolving conflict with people
Inspiring people
Keeping people happy
These skills represent the sections of the book – inside each section are short, essay-length chapters to expand on these skills. To make the book as valuable and practical as possible, each chapter ends with suggested applications called First Action Steps to Take (FAST).
There will be things in here you know, but need to be reminded of. There will be things here that provide you a new perspective. Most importantly, there are things in this book that will help you work, live with and lead others more effectively.
Unless you are a cynic, you will find value here. I urge you to buy a copy and find your keys to the art of people.