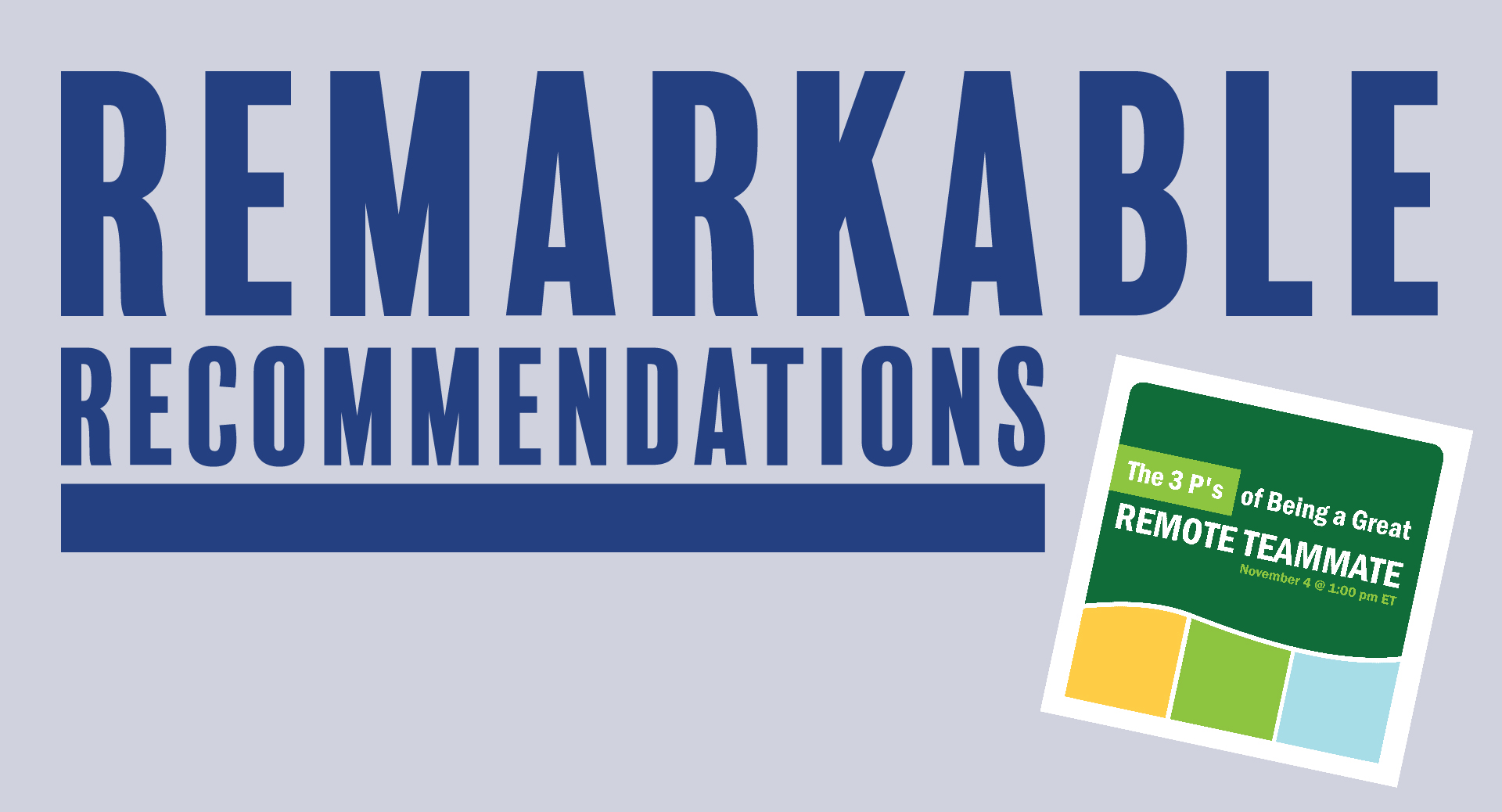 You've heard the classic oxymorons: deafening silence, act naturally, and clearly confused. Some would add "remote teamwork" to that list. Is it possible to have a highly effective team when some or all team members work remotely?
It certainly is.
Is there any guarantee that will happen?
Definitely not – and you may have already experienced that.
Organizations have started to wake up to the need to support leaders of remote teams, and we are among those providing that help. Focusing on the leaders is just part of the equation. If you want highly productive results, you need remote teamwork, not just people working remotely.
That means we must support and develop the people who are working remotely. Giving them a laptop, some ergonomic advice, and perhaps a stipend to buy a new desk chair isn't enough.
That's why we have been working with Client's and building some brand-new ideas for supporting remote workers to help create real remote teamwork. Now we are ready to share some of that new work with you.
Join Wayne
On November 4, at 1 pm ET, our resident Remote Leadership expert, Wayne Turmel, will explore what it means to be a highly effective remote teammate, even with the challenges and frustrations that come from being remote from others on your team. Specifically, at the end of this 1-hour webinar, you will learn:
How working apart from everyone else impacts teleworkers.
The difference between employee satisfaction and engagement (and why it matters).
Why being a good team member is not enough.
The 3 Ps of engaged, successful remote workers:

Productivity- getting the work done.
Proactivity- not waiting to get or offer help.
Potential- how the work you do today can impact your future work and even your career.

Actions you can take today to become a better remote teammate.
This webinar is free and will be the first time Wayne introduces some of the new ideas in public. If you are a leader of a remote team and want more effective remote teamwork, you will want to attend. If you work remotely, you will definitely want to be there.
Get your free registration here: https://www.remoteleadershipinstitute.com/3-ps-of-being-a-great-teammate/