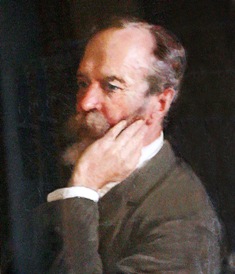 In this blog, I have shared quotations from William James, often called the father of American psychology, before (here is an example).  Today, I share another one – this one, full of positive possibility.
"Your hopes, dreams and aspirations are legitimate. They are trying to take you airborne, above the clouds and above the
storms, if you only let them."
         – William James, psychologist
Questions to Ponder
When has one of your dreams come true?
How did it make you feel?
Do your hopes and dreams feel real to you?
What action could you take today to give wings to your dreams?
Action Steps
Read today's quotation again, and silence any "yes, buts" you hear.
Listen to the inner voice telling you your hopes.
Believe in your dreams.
Take action today, as if those dreams are real and reachable.
My Thoughts
Sometimes we get cynical.
Have you ever noticed that it is easy to notice cynicism in others, but we don't typically think of ourselves as cynical.  We aren't cynical, we are "realistic."
If you read today's quotation and start started saying "yes, but" or immediately dismissed it as meaningless optimism, it is too bad.  Because if you did, and if you are taking a "realistic" view of the world, your dreams are already dashed.
Close the door behind you, and leave your dreams inside.
If you believe your hopes and dreams are real, and that they could be reached, you will take action towards them.  And the only way to, as James says, take them airborne, is by believing and acting.
What dream will you act on today?