For the past couple of years, we have been offering public workshops on two important professional skill sets. I share them with you today, because they are changing significantly in the New Year.
More about the changes in a minute, but first, about the workshops themselves!
The Bud to Boss Workshop

Guy Harris and I co-authored From Bud to Boss: Secrets to the Successful Transition to Remarkable Leadership. The book was written in part based on the questions and challenges early participants in these workshops were asking. Like the book, this workshop helps people build their core leadership skills —especially when they are dealing with the specific transition from being a peer and a friend to being the supervisor and in charge. You can learn much more (and get a free special report on the things to do when you get promoted) here.
The Ultimate Communicator Training Camp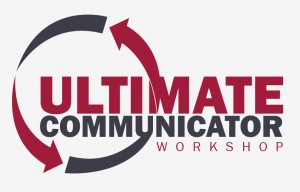 Few personal skills impact more of our life – and success – than the skills of communication. This two-day workshop dives into this important skill set, helping you understand how to communicate more effectively, what gets in the way, and how to overcome some of those barriers. While there are specific workshops on presentation skills, writing skills, and other important components of communication, this workshop starts at the core and helps you build your skills regardless of the situation or medium. You can learn much more (and get a free special report on Achieving Remarkable Communication Results) here.
What's New
There are two major changes for these workshops in 2012. They aren't changes in the content or the focus of the workshops but in availability and effectiveness.
First, these workshops will now be offered in each of the 50 largest metropolitan areas in the United States this calendar year. This makes the workshop available closer than ever to you, and since it is being offered somewhere nearly every week, allows you to attend exactly when you need the skills!
Second, while we designed and are delivering these training workshops, we aren't in the training business, we are in the learning business (read this recent post to get an interesting take on the difference). Given that, we have added an innovative Mastery Coaching Option to each of these workshops. This Mastery Option allows participants to have ongoing world class coaching to help them build their skills as they practice and apply what they learn after the workshop is over. You can learn more about this option on each website above.
Now What?
If you are interested in either of these for yourself or others on your team, go to the sites, learn more, find the best location for you, and sign up! And if you are interested in bring in one or both of these workshop experiences into your organization or having us work to tailor and customize them for you, fill out the information form on the sites, or send an email to us and we'll contact you right away.