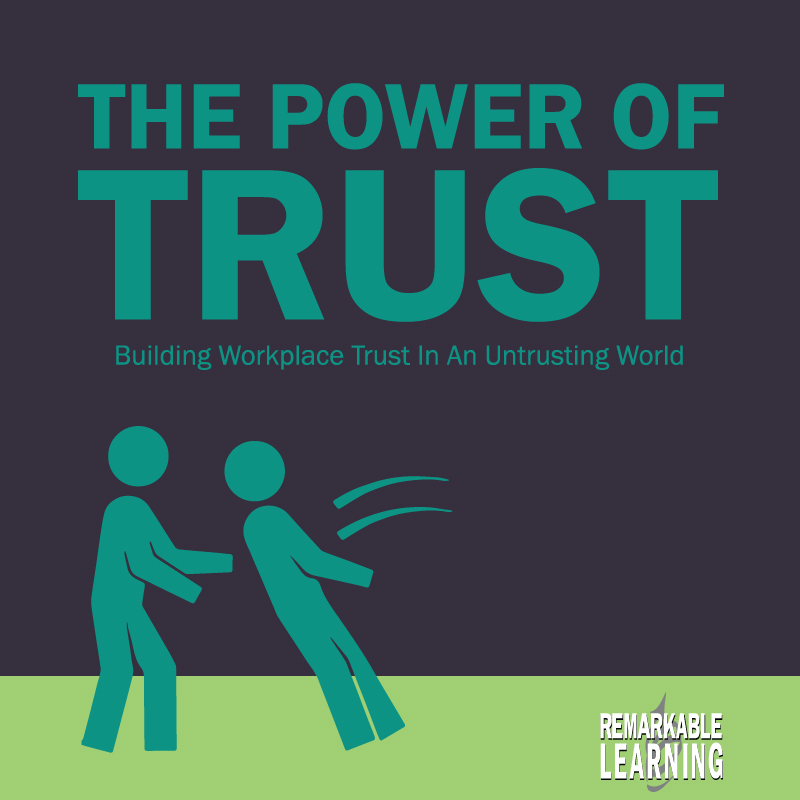 Trust, by many measures, is near an all-time low. According to Pew Research, public trust in government is historically low. More important to us, Forbes.com states that 63% of employees don't trust their leader. Ouch. I'd call that a crisis of workplace trust.
And yet we know that high levels of trust directly impacts greater productivity, higher levels of quality, and higher employee satisfaction and retention. I've written about improving workplace trust extensively (including two recent posts about trust on remote teams here and here).
We can stew and fret about the challenges, or we can get to work. I believe if you read this blog, you would prefer to get to work. That is why we worked with one of our most popular webinar leaders to bring his voice to this challenge with a webinar titled The Power of Trust. If you want to be a leader your team members trust, this might be the best investment you make this summer.
Among other things in this interactive and practical webinar, you will learn how to:
Build the 5 top leadership skills necessary to engage your people in creating a dynamic and empowering workplace.
Understand the two critical factors that create or destroy trust.
Identify the most significant reasons employees leave and the impact turnover has on everyone.
Discover the real power of TRUST that drives productivity and profitability.
Grow trust among your employees.
Implement the 3 key ideas called S.A.M. that will improve engagement, creativity, retention, and morale.
Mark your calendar for June 27 at 2 pm ET for 90 minutes that could change your leadership success and your life. If you aren't free, or you are reading this after the event, you can buy a recording or an immediate download of this powerful and important webinar too.