By Jonah Sachs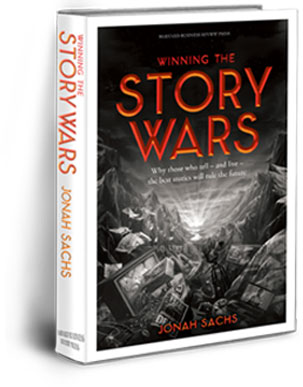 I'm not sure what recommendation put this book on my Kindle, but as a leader, communicator and marketer, I've long known the power of story and have long wanted to improve my skills in this area.
So the book made it to my Kindle, and to the top of my reading list, and I'm glad it did.
The author is an accomplished advertising expert, entrepreneur and creator of many viral videos for businesses and causes.  In fact it is because of some early viral successes that he tried to understand why they worked, and he was led to story.
The opening chapters make his points about the power of story – and while I knew this, he draws from eclectic sources and uses interesting examples to make his points – I found this section interesting.  At times his metaphors and approaches in the first section grew a bit annoying to me, but all of this is preamble to the meat of the book – how to use story.
It is here, with examples and exercises that the book is most interesting and helpful.  I will use these exercises personally, for my speaking, in my writing and in the marketing that we do.  And it is for these reasons that I was interested in the book in the first place.
His basic points are:
Tell the truth
Be interesting
Live the truth
And the second half of the book productively helps you apply those ideals to your crafting and telling of stories.
If you want to be a more powerful and persuasive influencer in your world, stories will be a critical part of your success.  This book can help you on that path.