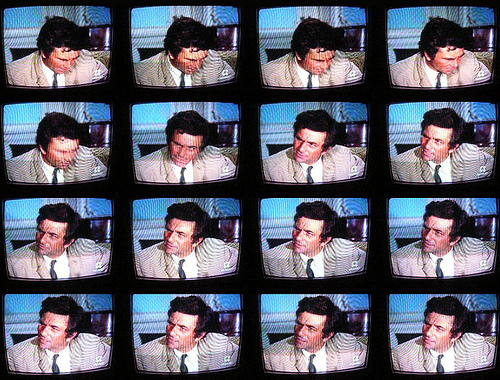 I've written lots about why we should limit our television viewing, if only to become more productive with our time. But today, I am actually recommending you watch some TV.
Some specific TV in a particular genre.
As a kid I was a fan of Peter Falk as Columbo. Over the past few years I've enjoyed Tony Shalhoub as the quirky detective Adrian Monk (on Monk). And in the last few weeks, thanks to Netflix, I've become a fan of James Roday's character Shawn Spencer on Psych.
What do these three characters have in common?
All are exceptionally observant and ask great questions.
And I believe if you watch them carefully, you can learn how to improve those skills for yourself.
Yes, it is scripted and yes it isn't real.
And . . .
These are critical skills for us to have to lead successfully; and while their approaches are different, all three characters succeed in large part because of these two skills sets. And watching them can give you clues (sorry, I couldn't help it) to building these skills yourself.
Turn on Netflix (for Psych and Columbo) or Hulu (for Monk) or just have your DVR looking for episodes of any of them – and then enjoy. But more than enjoy – observe skills that you can use more effectively once you get off the couch and lead.
Photo Credit: out_of_0rd3r