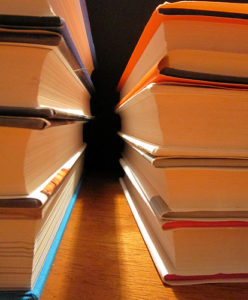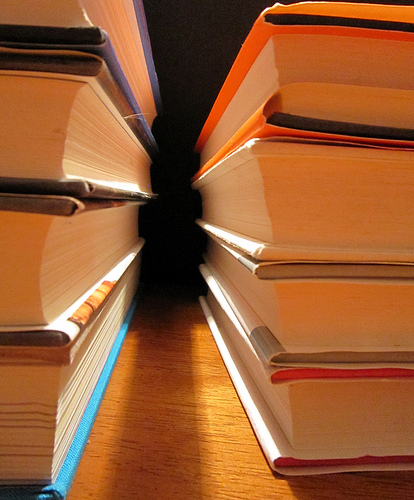 I'm an unabashed fan of reading – both as a method for learning and as a pleasurable activity. While I read more than most professionals I know, this post is as much for me as for you – this is something I strive to get better at myself. With these two admissions out of the way, let's get on with the important topic at hand: the topic of reading. 
The nature of reading has changed drastically in the past 300 years. Today there is far more quantity of reading materials (in more formats) available than ever before, and perhaps because of the proliferation and niche-ification (I know, I made up the word) of those materials, we read differently.
300, 200 and even 100 years ago a well read person was a person who read broadly.   They read the classics of literature from different eras. This was almost an expectation. To be considered well-educated, people did more reading of this sort. People took more liberal arts in high school and college. Today, experts tend to read more and more narrowly – focusing on their discipline, their industry and their interests.
As leaders and achievers there is plenty to read in those narrow categories. There are more leadership books, for example, being written than ever before. 30 years ago a dedicated reader could keep up with most new business titles being written.  Today they would be hard pressed to keep up just in the strategy, leadership, management, change (or pick your sub genre) area alone.
You are reading this article because you care about being a more effective leader, manager or professional – and reading can help you do that. But let's face it – leadership and human behavior is complex. And we can best understand a complex subject by examining it from a variety of angles and with a variety of approaches.
Given that complexity, my suggestion is to add more breadth to your reading diet. 
What follows are several suggested "food groups" to add to what might be a bland, unbalanced and unhealthy personal reading menu.
Read fiction. Fiction gives your mind a break from what you might normally read; it does more. Good fiction not only tells a story, but also develops interesting characters. So, as you read good fiction, you can learn about human nature while having a good time. 
Read a classic. There is a book you've always wanted to read, or it seems everyone else has read that you haven't. You know what it is. Read it. You will cross it off your list, feel better about yourself, and likely learn something very useful!
Read older books. With so many new books with flashy covers and clever titles, it is easy to go to your favorite book store and sucked into buying the latest and newest.   Any master of a topic is a student of the past. Want a fresh perspective on your area of interest? Find a book from 30, 40 or 100 years ago in that topic area. The writing style might be a challenge, but what you learn will be worth the effort.
Read biographies. I've written about this before (here is one example).  In short, biographies are written by and about people who have succeeded in some way. Learning from them is like adding mentors to your life — over distance and time. Pick one and read it. 
Read history. We can learn about the future by reading about the past. The context may change, but people are people. As you understand things from the past, you create new patterns in your mind, giving you new insights and creating that feeling of déjà vu when you most need it.
Read outside your industry. Trade magazines, journals and blogs are important. Of course you should keep up there. However reading within your industry or discipline will never create a breakthrough idea. Reading in a completely different industry will, however, spur new thinking and create new and deeper understanding of the world around you.
Read serendipitously. Stop at a newsstand and pick up a magazine you've never heard of. Read the novel your teenager just finished. Read what your best friend recommends. Go to your reading stack and choose randomly. Go to a used bookstore and have someone pick a book for you. Do something to spice up your reading in a creative way. You'll be surprised what you might learn.
Most people's diets become habit and routine. We order our favorite foods, fix our favorite recipes, and for the most part remain inside our dietary comfort zones. We become the same way with what we read. This article is a call to action for you to branch out, spread your wings and read more and read differently.
If you aren't sure how to start, do what foodies do — they ask for new restaurant suggestions from everywhere and they read restaurant reviews (and cookbooks). As a reader, you can ask a variety of people for suggestions, have someone suggest a favorite book, or ask people for new book suggestions. You can also find reading lists online or in most major Sunday newspapers.
 
We read to learn, grow and enjoy ourselves. When you read more broadly, you will find new perspectives, new ideas and new solutions in unexpected places. 
What more could you ask for? 
photo credit katerha