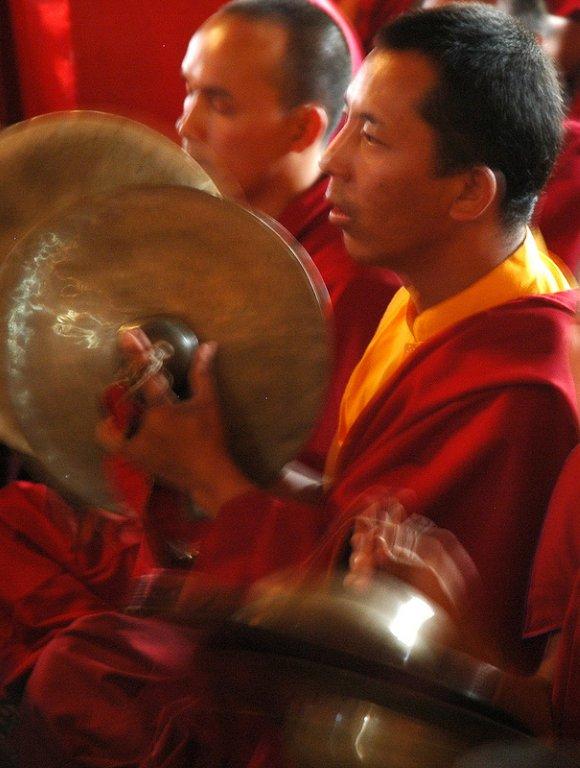 Watch any marching band in any parade and if you are standing close enough you will feel, as well as hear the clanging of the cymbals and the beating of the drums.
Watch any football game and on a particularly big hit, the replay will allow you to hear the noise of the impact between two players (and if you are in the stadium, you can hear it from farther away than you might expect).
Attend far too many meetings and you may feel the same sort of impact of words bouncing off of each other.
Maybe it shouldn't be a surprise.  Because the Latin root words in percussion, concussion and discussion are all connected – literally translated to "a shaking."
We have a meeting to come together, to share ideas, to determine the best possible ideas and to come to agreement, and yet we often fall short of that goal.  People leave unheard, unsatisfied and perhaps disillusioned. Should that surprise us if ideas and words are banging against each other, creating noise but more discord?
Try cutting a loaf of bread with scissors. The bread may be severed, but won't look very good.  A bread knife is the right tool for the job.  Try to reach the goals of most meetings with discussion and you will get the same, unsatisfying results.  Like the scissors, discussion is the wrong tool.
What then is the bread knife of meetings?
Dialogue.
Let's expose dialogue to the same dictionary research we did with discussion.  The word comes from the Greek roots – dia, or through, and logos, or words or meaning.
Dialogue – through words or meaning.
We have meetings to create agreement, determine approaches and much more.  If we move towards that "through words and meaning", rather than "shaking" we will get better results, won't we?
My definition of dialogue is:
Dialogue is a meeting of minds, in the spirit of relationship and the creation of synergy – through the open exchange of ideas in the context of relationship.
If we have this in our meetings, will we get better results?
The goal of dialogue is to create a situation where ideas can be explored, expanded, deepened and illuminated until new meaning and understanding emerges. Instead of trying to create support for their personal positions, the focus is on deepening the understanding of everything being shared.   From this place of greater and more complete understanding, better decisions can be made with more agreement and commitment.
Let's discuss a couple of questions that might be in your mind at this moment . . .
Does this mean every meeting must begin and end with the singing of Kumbya?
No.  A sense of unity of purpose amongst members of a group and a dropping of individual agendas will make dialogue much more possible, but dialogue doesn't preclude critical thinking. It just requires careful examination of all opinions and ideas.
Does it mean that dialogue will take longer than what we normally do?
Maybe.  On the other hand, you've likely been in many discussions that move towards debate that take a long time with no agreement or outcome.  Dialogue will lead to some decision that all are more likely to support.
Can we get to dialogue?
Yes.  Will it happen automatically?  No. Will you need to be patient?  Yes.  But with practice and clear understanding of the tool, people will gravitate towards it as a more effective way to communicate and come to decisions.
Does this mean discussion is dead?
Discussion and dialogue are both tools. Like the scissors and the bread knife, they both have their place.  The difference is dialogue is the better tool in many cases, and we are still using the scissors.  Your challenge as a leader is to determine when dialogue will help your team, and facilitate your group in direction of meaning and understand using the tool of dialogue.
If you want to learn more about using the power of dialogue as a leader, join me for my upcoming teleseminar, From Discussion to Dialogue – Communication strategies that encourage engagement and agreement.