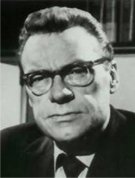 One of the first and most influential inspirational speakers I learned of and learned from was Earl Nightingale. Today I reread one of his profound quotations . . .
"We are at our very best, and we are happiest, when we are fully engaged in work we enjoy on the journey toward the goal we've established for ourselves. It gives meaning to our time off and comfort to our sleep. It makes everything else in life so wonderful, so worthwhile."
 – Earl Nightingale, personal development pioneer
Questions to Ponder
How often am I at my very best?
How engaged am I in my work?
What factors expand my engagement?
What factors contract it?
Action Steps
What are the factors that lead me to be my very best?
Decide to engage more fully in your work – the decision itself is an important step.
Create or build more clarity on your goals.
Strengthen (or remind yourself of) the connection you see between your work and your goals.
My Thoughts 
Who doesn't want to be their best? This quotation is so powerful for us personally, because in a few words we get a what do to and why it matters to us. Hopefully my questions and action steps help you take it from being a nice statement of fact to an actionable idea to improve your life and results. Beyond the personal implications, there are useful leadership lessons as well . . .
Engagement at work is a trendy topic – for good reason. When people are fully engaged in their work, as Mr. Nightingale says, they are happier. More to the point for us as a leader though, is that fully engaged employees will be more productive and less likely to leave for "greener pastures."  These two factors alone make employee engagement a bottom line business issue.
This wonderful quotation gives you a leadership roadmap for helping engage people more fully in their work. Here are just a couple thoughts you can glean from it (feel free to share others as a comment).
 Help people set and focus on their goals.
Help people use their strengths, because when that happens you get better results and more likely people will enjoy their work.
Choose to do the things today to help you be at your very best. And as a leader help others do the same. It will be a rewarding a productive use of your time.
When you
subscribe to 
Unleashing Your Remarkable Potential, 
you get leadership tips and inspiration to help you become your very best.