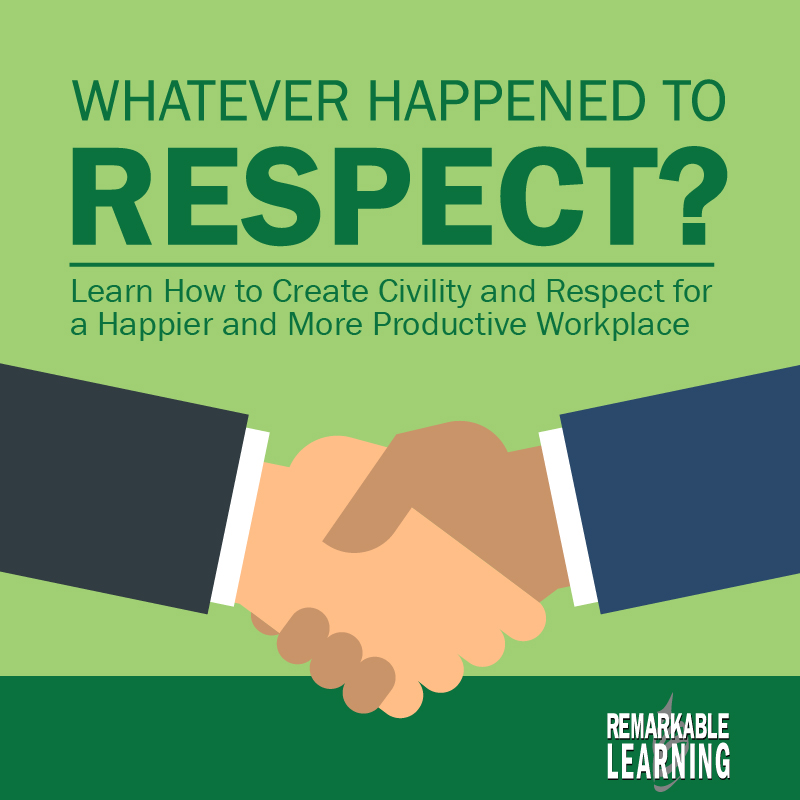 Rude, indifferent, emotionally troubled, over-worked, and disengaged employees do more harm to your business and employee productivity than you can afford. As a manager, you deal with it all day, every day. And the effect on other team members can often determine the success of your organization. The negativity can quickly overpower team morale, collaboration, and productivity, leaving you to pick up the pieces.
Have dealt with any of these challenges?
Have you ever wondered, whatever happened to respect?
Do you find too many times that too many team members have a lack of respect for each other… and you?
Do you sometimes wonder what you could do to overcome the behaviors of those "difficult" people?
Ever wonder how to create greater trust and respect between team members or with you?
Building Respect
The good news is that there are answers to all of those questions. There are solutions that can help reduce the likelihood that those behaviors occur. And even better, if you have the right tools in your tool box, you can help individuals change their behavior and create a cultural where these behaviors are out-of-place and generally not accepted.
If you would like a greater level of respect, civility, and the productivity that comes with this change, this webinar is for you.
Join Bruce Lee, workplace expert and one of our most popular presenters, as he shares a wide range of practical tools to help you build trust and respect individually and across the culture of your team. Mark your calendar for June 7 at 2 pm ET for this practical webinar that will alleviate the pain longer and more effectively than taking an aspirin! When you register, you will receive two assessments to measure how your team sees you and what you can do to improve. If you can't attend at that time – no problem – you can purchase the recording. You'll find all the  details and registration information here.
If you want a workplace and team members who trust each other and treat other with respect, the solution is here. And more importantly, if you want to know how to create those working conditions, join us for this engaging and exceptional webinar.