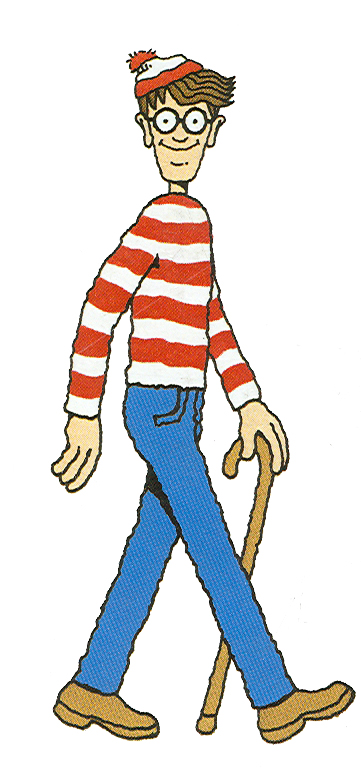 I just read this tweet from @tim_hurson:  "Develop a vivid image of your goal. If you don't know what Waldo looks like, how will you know you've found him?"
You've surely seen the Where's Waldo? posters, books and more (if not, here is the official site).  The goal of each is to find Waldo amongst many other people.   To Tim's point if you don't know what Waldo looks like it, it is going to be impossible to find him.
Yet far too many people, teams, and organizations are busy and working hard, but never finding their goals.
Perhaps the biggest single reason is that their goals and objectives aren't defined clearly enough.   Back to our Waldo metaphor:  It is not enough to say you are looking for a tall guy or a skinny guy or a guy wearing glasses.  To find Waldo you must know he is tall, skinny, wearing glasses, blue pants and a red and white striped shirt and hat.   When you can define your objective that clearly, you have a significantly better chance of finding him.
Are your objectives as clearly defined and as visually obvious as Waldo?
If not, perhaps that should be your next order of business.  Develop your goals and then create a vivid mental image of success.  With that image you are far more equipped to "find" that objective.
If you want help with your goal setting and goal achievement success, consider our Goal Achievement CD Pack  or our deluxe Start Today! action bundle.
[ois skin="Looking for Waldo?"]