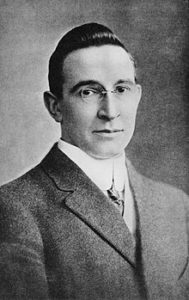 This quotation was in SmartBrief on Workforce, one of the useful email publications I read regularly.  It speaks to a fundamental choice we all make, whether consciously or not.   I share it today so you can be aware of the choice you make, and decide if that is the choice you want to make moving forward.
"Better to be occasionally cheated than perpetually suspicious."
– B.C. Forbes, journalist, founder of Forbes Magazine
Questions to Ponder
Are you willing to be "occasionally cheated?"
Do you agree with the premise of this quotation?
If not, how would you summarize your belief on this topic?
Action Steps
Think about how much trust you grant and why.
Think about the implications of your choices in terms of relationships, influence, and more.
My Thoughts
In my book, Remarkable Leadership, I wrote about what I call the trust thermostat.  The trust thermostat is my way of talking about the  sub-conscious level of trust that we grant people in various situations (prior to the development of history and relationship).  At some level, it is our gauge on human nature and our beliefs about it.  It is like a thermostat, in that we continually move back to the level we have set.  We can assume that Mr. Forbes, by his quotation above, would have a high setting – willing to trust and be hurt occasionally rather than be too cautious.
If you read and think about the questions above, and take the actions I suggest, you will begin to understand where you have set your thermostat. While I have a personal belief about which type of setting will give you the greatest long term happiness and success (and it aligns with the quotation today), my goal here isn't to preach, but to shine a light on an important issue for you consider in your own life.