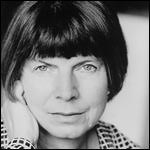 I'm an optimist and positive-thinking person. So this quotation resonates with me. I hope it does with you, and if it doesn't, perhaps it challenges your thinking just a bit. Since there is so much in life that is uncertain . . .  think about this.
"When nothing is sure, everything is possible."
– Margaret Drabble, author
Questions to Ponder
What is uncertain in your future?
When thinking about your future, what is your core and basic belief?
Do you believe that everything is possible?
Action Steps
Stop listening to others who know no more about the future than you do.
Begin to create your future by believing in your future.
Continue to create your future by removing uncertainties one at a time  (in other words, go to work).
My Thoughts
Predictions about the future from the so-called "experts "have so often been humorously wrong – at least when we read those predictions now, in retrospect. The patent official that said all that could be invented had been, IBM's Thomas Watson stating the the world wouldn't need more than a hand full of computers – I could go on. And how many times have you said, something like "I never thought I'd live to see that." ?  The fact is that when we look at the future, we don't know what will happen, so why couldn't the future include whatever it is that you want it to?
The next time you are thinking about the future, remind yourself of this quotation, and remember everything is possible.