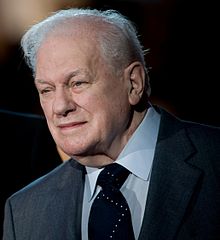 Less than two weeks ago, actor Charles Durning passed away. In the days that followed, I read this quotation from him. It speaks to acting, his chosen profession, but when I read it, I immediately thought about the application for us as leaders. Stay with me and read on.
"What is acting?" "Acting is listening. If you ain't listening, nobody's listening."
– Charles Durning, actor
"What is leadership?" "Leadership is listening. If you ain't listening, nobody's following."
– Kevin Eikenberry
Questions to Ponder
– How often do you listen?
– How well do you listen?
– How would better listening improve your effectiveness and results as a leader?
Action Steps
1. Talk less and listen more today.
2. Think about when you don't listen well, and start your improvement plan in those situations.
3. Ask more questions and make less assertions.
My Thoughts
Durning's idea is incomplete – there is more to acting than listening. The same is true for my copy – there is more to leadership than listening. Yet, both ideas contain truth even in their incompleteness, which is what drew me to Durning's idea in the first place.
As non-actors, we wouldn't likely put listening on the short list of an actors skill set. And as leaders, while listening might make the list sooner, it still isn't a top five kind of skill.
But it is an important one, and one you can improve right away, starting with your next conversation. So ask yourself the questions and take the actions I recommend.  Those you lead will thank you.