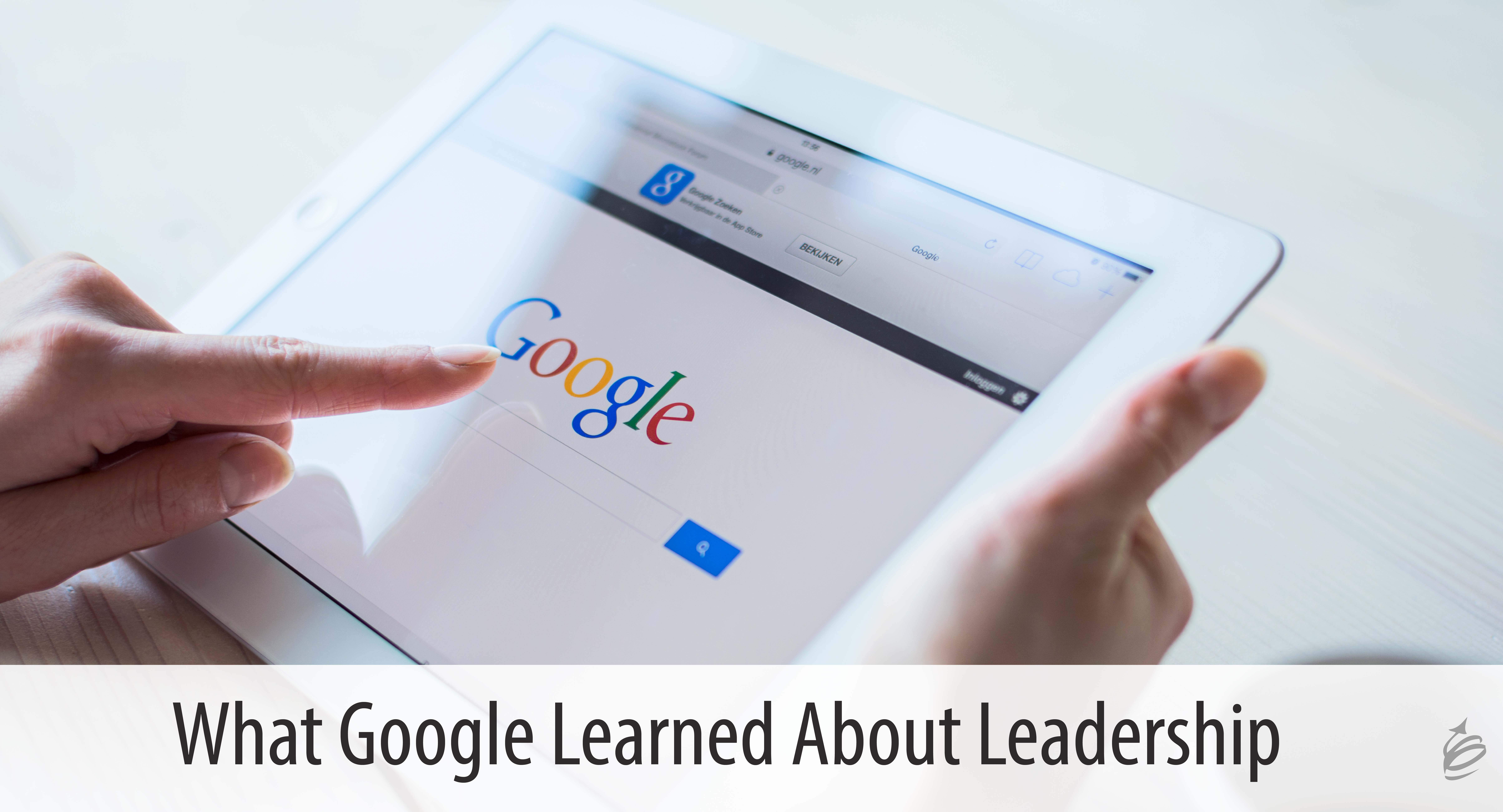 When we think about success stories in business over the last twenty years, Google must be the list. Regardless of what you think of the tech giant, there is no doubt their organization has made a difference in the world. Ever wondered what they look for in a leader? What is expected of you if you are leading at Google? By the end of this article, you will have the answer to those questions, and my insights on their list of skills too.
Leading at Google
Google tried to build their organization without managers. They called the effort Project Oxygen, but it failed. Rather than learning how to succeed without managers, they determined the most important skills they needed in their leaders/managers.
According to this Business Insider article, here is their list.
Be a good coach.
Empower teams and don't micromanage.
Create an inclusive team environment, showing concern for success and well-being.
Be productive and results oriented.
Be a good communicator – listen and share information.
Have a clear vision/strategy for the team.
Support career development and discuss performance.
Have the expertise to advise the team.
Collaborate.
Be a strong decision-maker.
Three Observations About the List
Most of the list is about others. Leadership isn't about us, it is about others and how we can help them grow, achieve and reach the goals they and the organization set.
All of them are skills. The source article calls them traits, which is fine. But it is more useful to consider them skills – because we can all learn skills. You can learn to be a strong decision-maker, a better collaborator and communicator, etc. That choice is yours.
Skills 2-10 all support the first skill. A good coach empowers others, is a good communicator, supports career development, and more. When you as a leader recognize your role as a coach and take it seriously, it sets you up to build most all of the other skills you need too.
What You Can Do with This List
While the list is interesting, and my observations are helpful, the real value comes in you deciding what you will do with this information. Here are three ideas.
Determine your strengths and weaknesses. Look at the ten items and do some reflection. Determine which one or two you see as strengths, and which one or two might be weaknesses.
Solicit feedback. Ask people who know you, especially people you lead, to give you feedback on these ten skills. Get them to tell you which they see as your strengths and weaknesses.
Decide how to improve both a weakness and a strength. With a more complete and accurate view of your skills, decide which ones to focus on and build a plan for improving in those areas.
Now you know what leading at Google looks like. When you choose to lead in your organization with the same skills, you will get increasingly great results.
….
If you want to help your newest leaders learn some of these skills and more, consider our Bud to Boss Learning Experiences. Designed for new and front-line leaders to help them build the skills and confidence they need to succeed, they are available in a variety of learning approaches. Learn more about your options here.