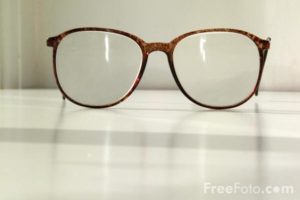 Two recent events have me thinking about the filters we view events through, and how thinking about these filters consciously can be a very effective learning and growth opportunity.
1.  Last week I gave session in Denver about people creating their own leadership development plans.  One of the pieces of advice I shared was "View the world through a leadership lens."  The idea is to think about all the things you are reading, hearing and experiencing from a leadership perspective.   This idea challenges you to think about situations a leader, a coach, a goal setter, an achiever, etc. finds themselves in and consider things like:
what would you have done?
why do you suppose they took the approach they took?
what other perspectives could you consider?
how does the outcome compare to what you expected?
what leadership lessons can you glean from the situation?
2.  In 1987 we hosted an exchange student from Taiwan.  This weekend she visited us (though she is hardly a student any more!).  As we sat through the service at our rather large church, I tried to experience the service through Connie's eyes.   What was unexpected to her, what didn't make sense, what surprised her, and what might she really enjoy most.   Conversation after the service helped me understand her perspective better, but spending the 90 minutes with a totally new perspective – with her glasses on – gave me insights, ideas and questions to consider.
Both of these experiences have me thinking about the importance of putting on a different pair of glasses – on purpose.
First, as external consultants, one of the values we bring to an organization is our different perspective.   I continue to challenge myself not to fall into the rut or trap of my expertise and experience, and truly see things with fresh eyes.   While I will always have a different perspective, it might not be as fresh as the Client deserves.  I can choose to change my glasses.
For all of us as leaders can make these choices too, but only when we realize the value and importance of doing so.  There is no question that when we look at the world differently, we will gain new insights and ideas.  Your task as a leader is to try on some new glasses and wear them long enough to learn something new.
What glasses will you wear today?