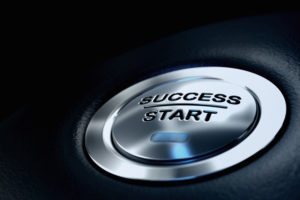 I saw this quotation this morning and it stopped me in my tracks. It is so true – I have seen it in myself, my team, and others over and over. Read these two words, ask the questions, and take action – in other words, take the advice of the quotation itself.
Questions to Ponder
 – When has "nourishing beginnings" helped me in my life?
 – How can I nourish my beginnings more successfully?
 – What do I need to begin today (now)?
Action Steps
Just one today. . .  You know what is speaking to you now. . . begin it!
My Thoughts
No change can happen without starting. So what do you want to change? You don't have to know all of the steps, but you can start right now. This could mean picking up the book, making the list, turning down the ice cream, making the call, or whatever it is.  The magic starts with the start.
And . . .
The quotation, while urging us to start (because we already know that works), takes it one step further to encourage us to nurture and improve our ability and willingness to start. The habit of starting is key; the ability to start sooner more willingly and more often, even more valuable.
Stop reading and get started.