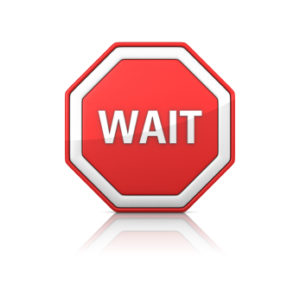 I love this quote because it is addresses a challenge I often hear about – and experience myself.
"Stop waiting until things are perfect. Obstacles will always be there. They'll never just go away. Find a way through them."
– Ralph Marston, author
Questions to Ponder
What are you waiting for?
What is the worst thing that could happen (if you took action)?
Why do you get distracted by the obstacles?
Action Steps
Decide what you want.
Take some action.
Right now.
My Thoughts
There is something we want to do or accomplish, but far too often, we wait.  We wait for the right time, or the right circumstances. We wait for summer, or we wait until the kids are back in school. We wait until we have a new job, or until we retire.
We wait.
Perfect is a temptress, an illusion, and an excuse.
Like Ralph says, stop waiting.
The time is right now.