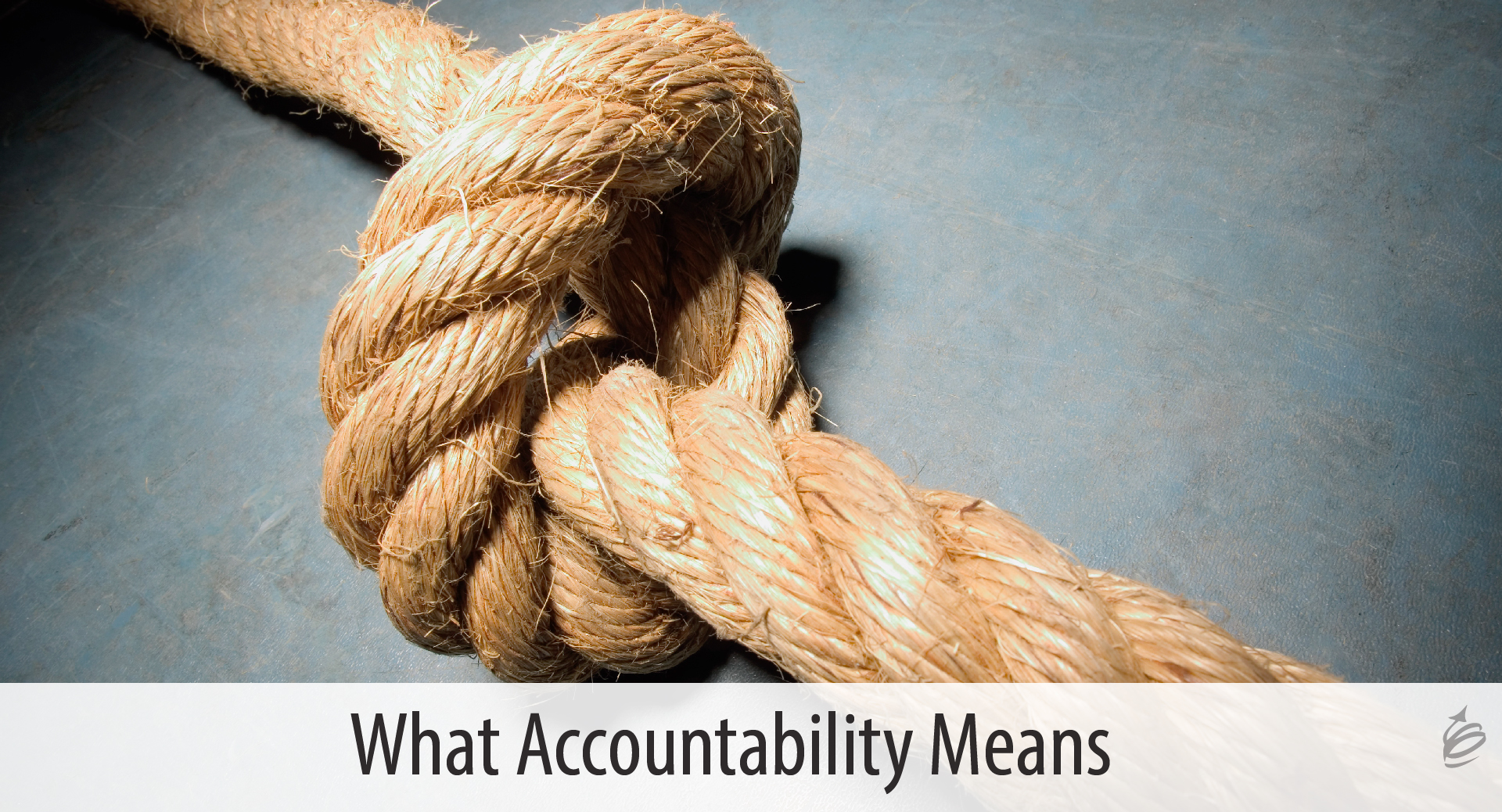 I've often said that accountability is the longest four-letter word in business. Not because I think it is a dirty word – quite the opposite – but that is how many see it. The problem isn't the word or the spelling, but the understanding of what accountability means and how valuable it is to all of us. Once people truly understand the word, most will be drawn toward it, rather than shying away. Let's fix that today. I am reclaiming accountability from consultant-speak and making it real and relevant.
Three Examples
Your favorite organization is looking for someone to spearhead the annual fund-raising event, and you raise your hand to take the lead. You decide that you want the event to be successful.
Your neighbor is heading on a two-week vacation and the weather report looks hot and dry. They ask you if you will water their plants. When you agree, you want to make sure their plants look as healthy when they return as when they left.
A key member of the project team has become unexpectedly sick. You are asked to take on an expanded role on the team to meet a critical deadline. While framed as a request, you know you need to say yes. Regardless of how it shows up on your task list, you resolve to rise to the new challenge and meet your additional deliverables with excellence.
In each of these situations, your actions show you clearly know what accountability means. You have chosen to take actions and feel a sense of responsibility and ownership for the outcome, even though you could fail or fall short. In other words, you have chosen to be accountable.
Simple Words
I was once asked to clarify what accountability means in simple terms. My answer was accountability is ownership.
In each of the examples above, you take ownership – for the event, the additional responsibilities, and even for the plants.
In order to have (or take) ownership or be accountable, two other things happen:
You chose. Whether you volunteered, were asked, or even semi-asked by your manager or team leader, you made a choice to take ownership and responsibility for the work and the results.
You didn't have complete control. Ownership implies the responsibility even if you can't control every aspect of the situation. You could water the plants every day and something could still happen to them. You could handle all your new duties with great accountability and the project might still disappoint. You could lead the fund-raiser and despite your efforts and desires, external forces could lead to disappointing results.
Choosing to be accountable can be risky but can be rewarding. Choosing to be accountable makes you vulnerable, but can create valuable outcomes.
If all of this is true, why do so many people view accountability in such a negative light? The answer here is relatively simple, too.
While accountability is all about ownership and choice, in the world of work, it is too often framed as oversight and compliance. When someone says "I'm going to hold you accountable," it is too often viewed or meant with (at least) a hint of threat and negativity.
Focusing on the True Meaning
Once you understand the true meaning of the word, you can be far more successful in using it and choosing it.  Here are two final thoughts:
As a leader, focus on helping people understand the choice to be accountable then "help them be accountable" at least as much as you "hold them accountable." In fact, when you do the former, you will far less frequently have to do the latter.
As an individual, recognize and make the choice to take ownership or be accountable. When you do, good things (often rewards far beyond the task or situation itself) will come your way.
The next time someone asks you what accountability means, just tell them that when you are accountable you choose to take ownership.
…
Would you like your team to have greater ownership and commitment to their work? Would you like wide-spread empowerment and less blame and shirking of responsibilities? If so, the answer lies in a true understanding of accountability and how you can help others choose to embrace it. You will learn all of that and more with lifetime access to the Creating a Culture of Accountability Master Class. This series of bite-sized learning videos will give you a deep understanding of what accountability is and, more importantly, how to create more of it on your team.