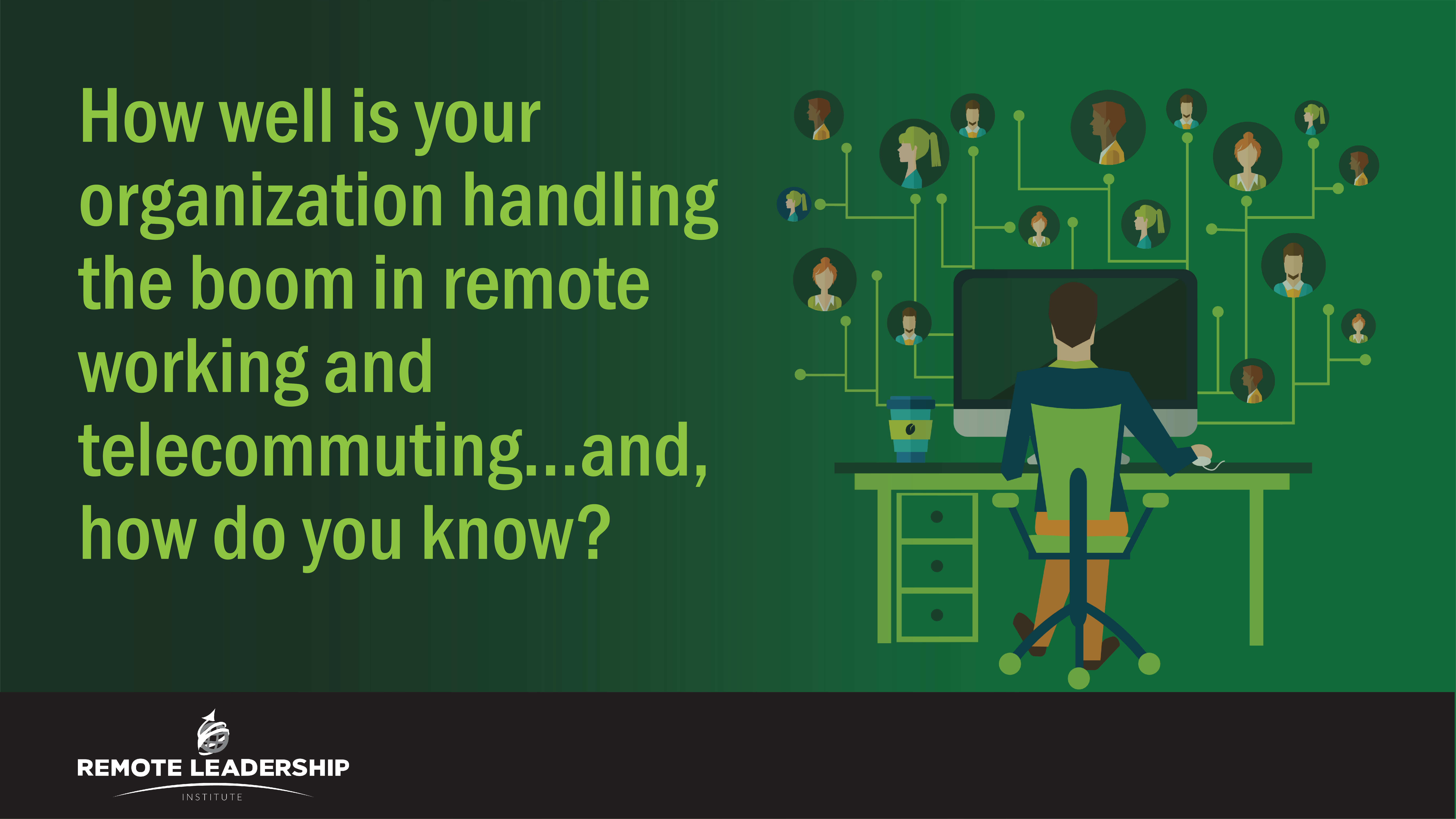 As founders of the Remote Leadership Institute, we've been working with remote teams, those who are leading remote teams, and organizations struggling with remote work for a long time.
Recently, Wayne Turmel, the Institute's co-founder and Program Leader, recorded a video outlining three questions organizations must think about if they want their remote teams to be highly successful, engaged, and fully integrated with the work of the enterprise.
We've made the video free to you – and beyond that we are offering our organizational assessment, which will help your organization answer the questions Wayne poses.
When you click this link, you will have immediate access to the video, and be able to get your assessment too.
Taking the time to listen to Wayne's short video and reflecting on your organization's answers will likely open your eyes to opportunities for improvement. Downloading the assessment and working through it with the appropriate people in your organization will change the conversation on this topic and set the stage for a reduction in frustrations, remove the nagging concerns about your remote workforce, and put your mind at ease that you are thinking about the right issues, and making the right advances to greater organization health and success.
Now is the time to listen to Wayne pose those three questions to you!