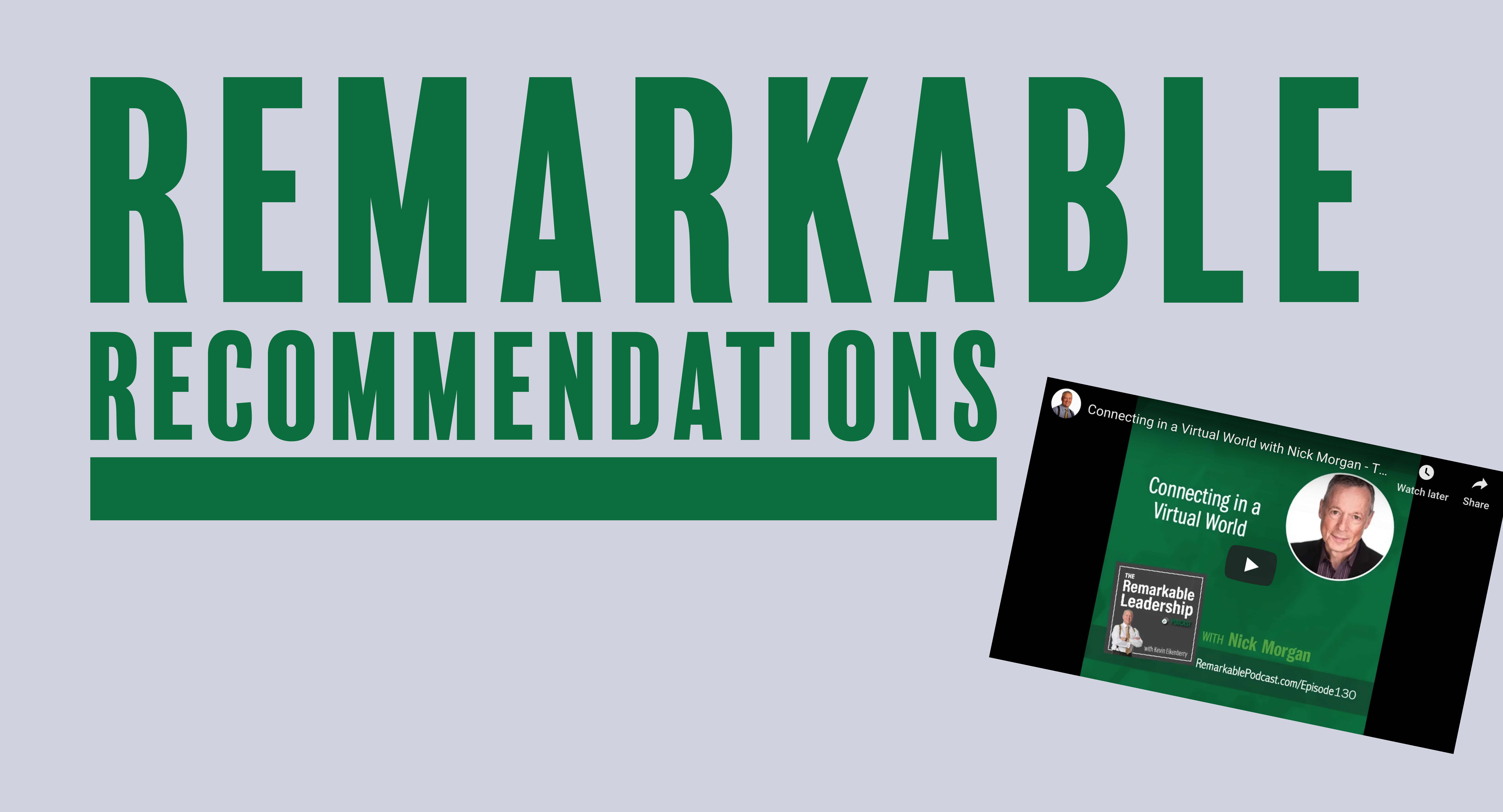 For 30 months, I have been having conversations with the top leadership experts in the world, and many renowned and successful leaders too. And I have recorded those conversations to share them with others. That was (and is) the goal of The Remarkable Leadership Podcast; to bring the best leadership thinking to you at the click of a button. And for those 30 months, you could listen via the podcast anytime you wanted. Now you have another way to learn from these experts and enjoy our conversations.
While you have been able to watch for awhile on our YouTube Channel, now you can watch the podcast from the same place you may already download podcasts.
As always, you listen to the podcast wherever you find podcasts or you can find and search for every episode (including show notes and links) at RemarkablePodcast.com.
We hope you will join us!