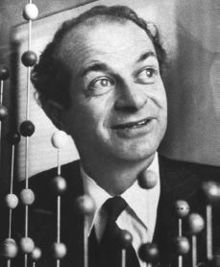 I've  been a big fan of creativity for a long time. Why? Because creativity is critical for us to achieve success. Think about it this way – we can't reach new places without trying new things, or putting things together in new ways. More than a fan, I've been a student of the creative process for many years as well.
Today, I share one of the core precepts of the creative process. You've likely heard it before, but it bears repeating.
The best way to have a good idea is to have a lot of ideas."
– Linus Pauling, Nobel Prize winner
Questions to Ponder
– How many ideas do I generate for any given situation?
– How often do I implement/settle for the first idea I think of?
Action Steps
1. Think about a situation or problem you are facing that requires new ideas.
2.  State the problem as a question at the top of a page.
3.  Number form 1 -20 on the page.
4.  Do not take action until you have generated at least 20 ways to solve the problem/overcome the situation.
My Thoughts
The Action Steps described today are steps I use regularly – both personally and with teams.  I learned the technique from an Earl Nightingale (a quotation from him was featured here last year) tape, many years ago.  By forcing myself to come up with at least 20 ideas, I am following Pauling's suggestion, and my experience says that the ideas that show up somewhere after #10 play a big role in my success. Would those ideas have ever surfaced if I didn't discipline myself to come up with at least 20?
I don't think so.
If you want better ideas, create more ideas.  They won't all be good, but in the process, you will find the best ones.