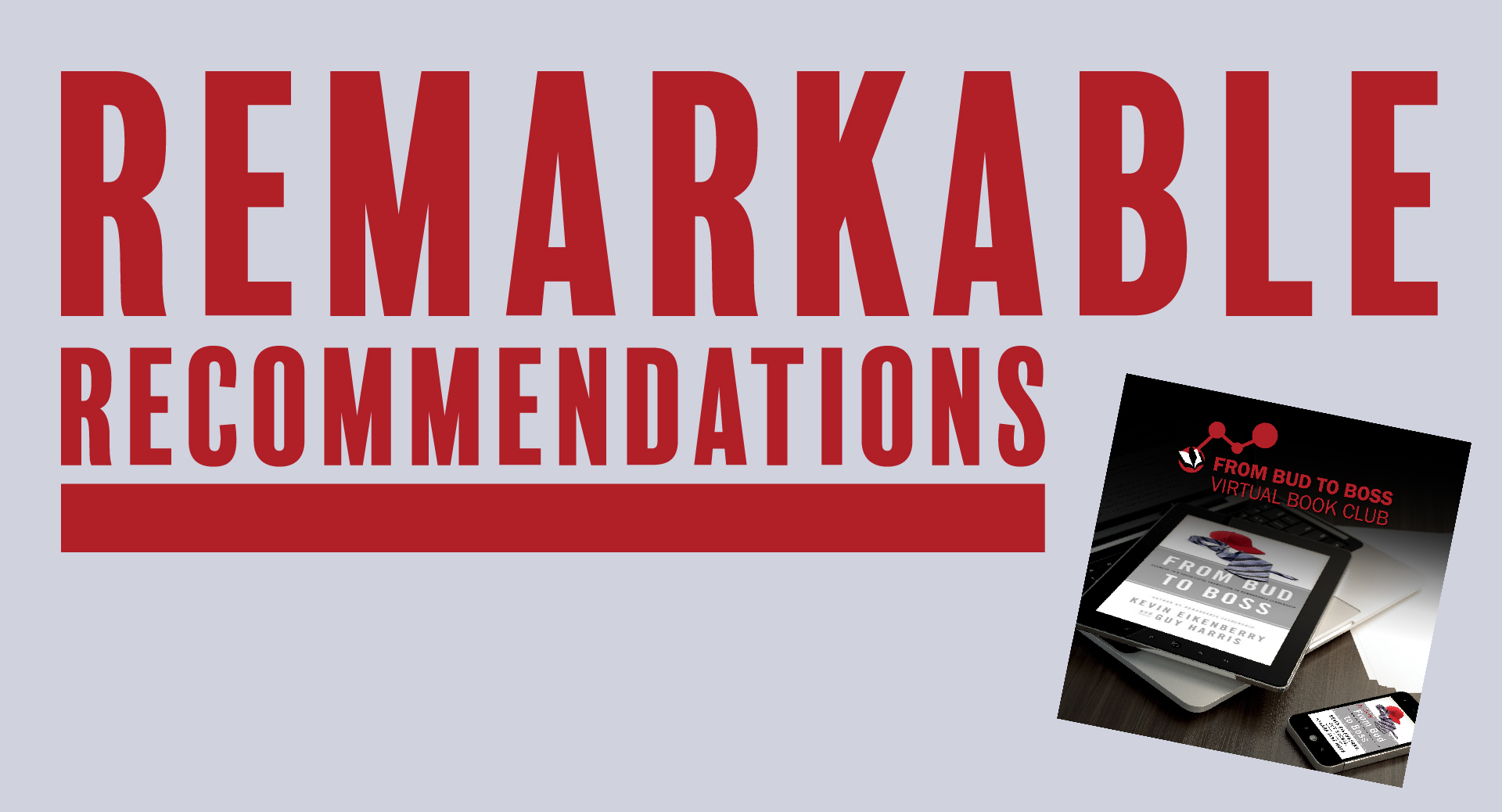 Maybe you have been part of a book club before – or maybe you haven't and have always wanted to. But have you ever been in a leadership book club? Or one that was led by the author(s) of the book you are reading? Now you can! When you join the From Bud to Boss Virtual Book Club, you will read the book, discuss with and learn from others, and then ask questions of the authors.
From Bud to Boss: Secrets to the Successful Transition to Remarkable Leadership has been read by thousands of new and aspiring leaders over the last nearly ten years. Readers today find the timeless and practical lessons as valuable as those who bought the book when it was first published in 2011.
If you are new to leadership and wondering how to make the transition of relationships or role, this book is for you. If you have been leading for a while and want to improve your skills in areas critical to your success, this book is for you. From Bud to Boss will help any new or front-line leaders become more effective and productive when they read and apply the ideas and principles included.
But even when you have read a good book, sometimes it is hard to apply everything you have learned, isn't it?
While reading a book is typically an individual experience, we figure you've had plenty of individual experiences this year. That is why we have created the virus-friendly, socially distanced, virtual book club! Imagine the chance to share your ideas and questions with other leaders who are experiencing and leading through the same situations you are. Imagine the chance to network and meet with other smart leaders in an informal, small group, online setting, with prepared questions to help guide your conversation and learning.
Then imagine that you, your group, and all the other small groups come together to ask your questions of Guy and me, as the authors of the book!
Do you think this scenario will help you get more value from the ideas in the book, and perhaps even be an engaging way to set yourself up for greater success in 2021?
That is the idea behind the From Bud to Boss Virtual Book Club.
We'll meet three successive Tuesdays starting December 1 from 3:30-5 pm ET. If you already have the book (and even if you have already read it), you can join us for just $29. If you want a signed copy of the book, you can upgrade your purchase and we'll send your book to you.