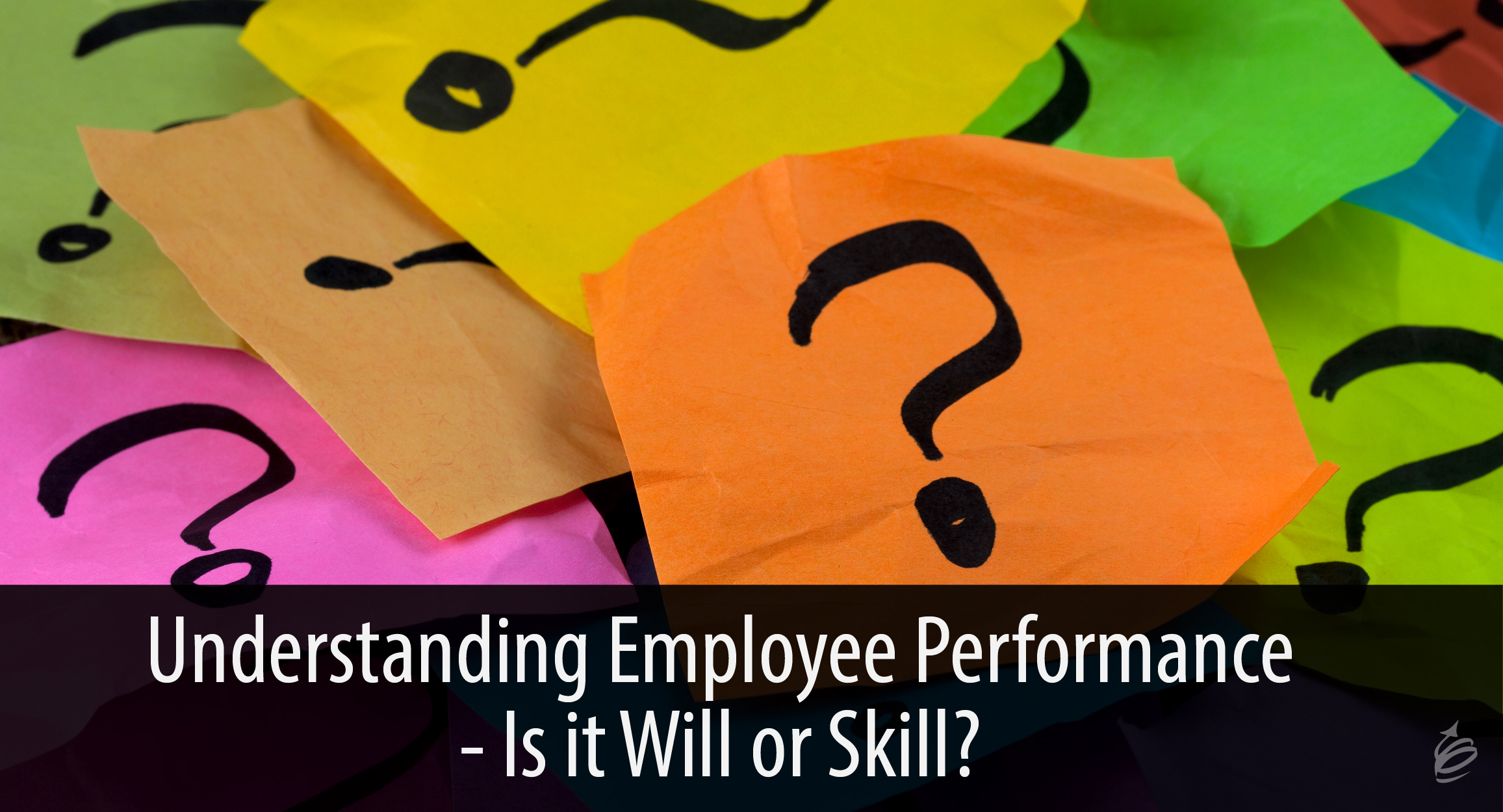 If you coach others you have certainly thought about why people succeed at a task … or don't. Make no mistake that the solution is complex. There is a question that can help in your thinking: Is it will or skill (that leads them to achieve or not achieve something)?
This question has been asked and used to create coaching models and approaches for many years. My goal today is to help you get a handle on this profoundly simple question, use it to be a more effective coach, and understand it's limitations.
Will?
The will question gets at people's motivations. Do people want to do a task? Do they see meaning and purpose in it? Is it important enough to them to do it? If the answer to any of these questions is no, there likely won't take action. In fact, if I have no will, it doesn't even matter if I know how, does it?
As a simple example, I know how clean a refrigerator. But if it isn't important enough to me, or if I deem every other task on my list of higher priority, I don't have the will to clean it, and the fridge will stay dirty.
Skill?
The skill question gets at people's knowledge, experience, and ability. Have they done the task before? Do they have the right training? Do they know how to do it? If the answer here is no, it doesn't matter how badly they want to, nothing is going to happen. I can want to do something really badly, but if I don't know how, well, nothing will change.
I know how to juggle three objects. And I would like to be able to juggle four. I have the will; but the skill doesn't exist. Given that, the next time I juggle, I will only need three items.
How to Use This Question
Granted, not everything is as simple as a refrigerator or juggling, and yet, thinking about the difference between these two things can make all the difference in how you coach and help people be successful.
When you see a performance that you would like to be improved, ask yourself first, is there a lack of will or skill? While your insight is helpful, as a coach, try to do this diagnosis with the other person as well. Ask questions like:
Have you done this before?
What knowledge or skill will help you be more successful?
How important is this task to you?
Why does it matter?
Asking these questions from an intention of inquiry and not judgment will help you (and likely the other person) learn more about the source of the situation and how best to help them move forward.
If will is missing or low, identify ways for the person to motivate themselves – either for what they will gain from changing approach, or clarifying the consequences of not changing.
If skill is low or missing, make training, instruction, safe practice, or coaching available – whatever is appropriate to the situation.
Beware the Limitations
Not every source of people's performance can be ferreted out with this question. While it is a great place to start, people's performance is influenced by factors beyond themselves. If people aren't delivering the desired results, consider these questions too:
Are the team or organizational processes supporting the right behavior and performance?
Are the expectations of performance (goals) clearly defined or understood?
Do people understand that this is their responsibility? (Or is there a lack of clarity on responsibilities across team members?)
Do people have too much to do? (They might have will and skill but an overflowing plate)
What about confidence? (A lack of confidence can show up in either will or skill, or both!)
Is it will or skill? This core question can help you diagnose a situation better and become a more supportive and successful coach.
If you are looking to build your coaching skills, consider joining me for a Coaching with Confidence Workshop. You can find more information here.