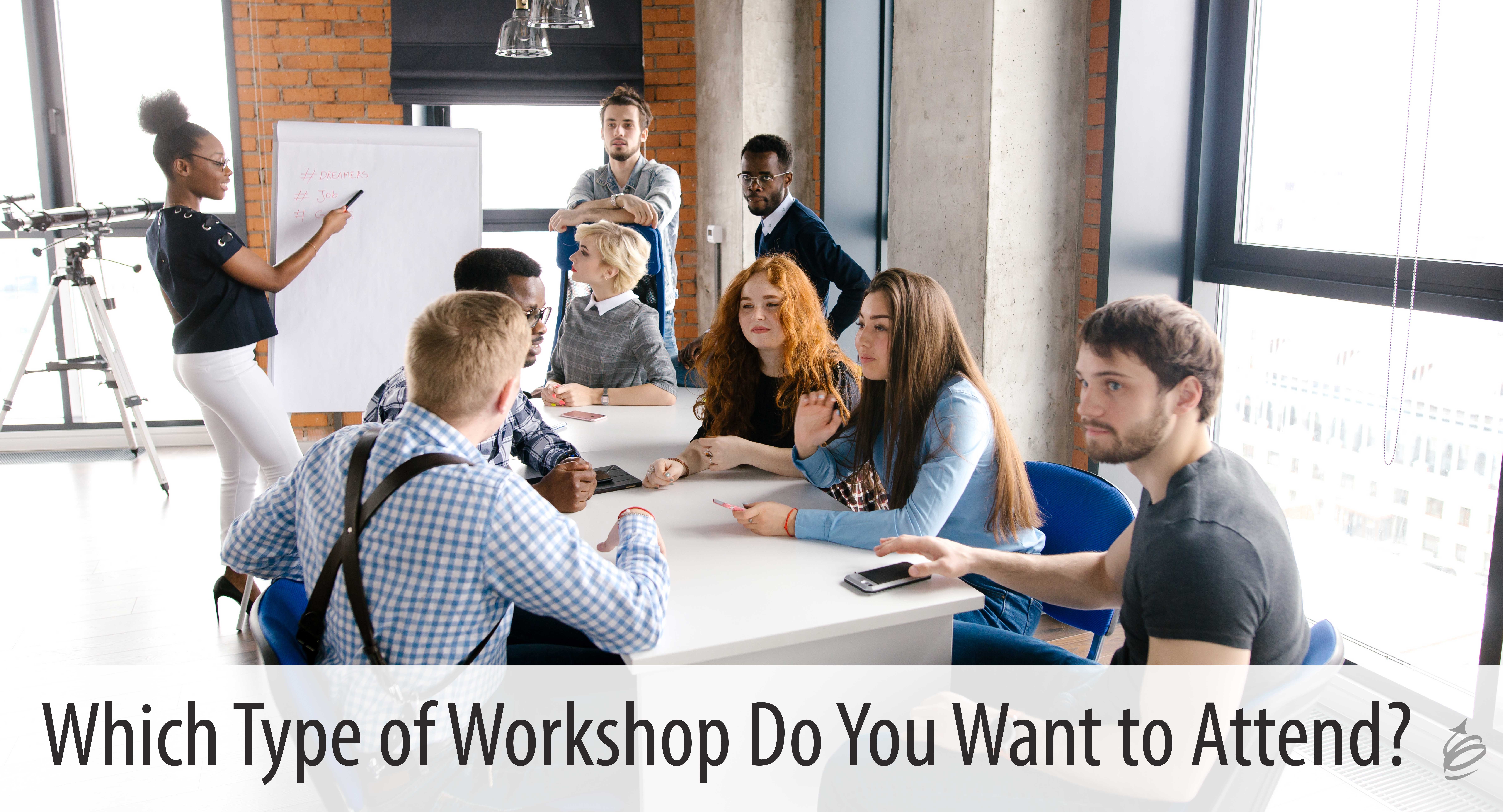 As a person who has created and led leadership workshops – and sat in many too – I have determined that there are basically two types of experiences. Both can be excellent and informative, both can be enjoyable, and both can be valuable. But once you understand that there are two types, you have a better chance of picking the type of leadership workshop you want – and need.
The First
In one type of leadership workshop, you get lots of great information. Even if some of the content is about things you know, it is valuable. And you get lots of new insights and ideas, too. It can be like drinking from a firehose. But you leave with lots of notes and ideas for things to try and apply. As great as this might be, too often, too many of these ideas, despite your good intentions, never get applied.
The Second
The second type of leadership workshop is different. While there may be lots of ideas, there are also bigger, more important, and more profound ideas. You might have a list of ideas and actions after this one, but the process helps you sort and determine what is most important for you, and of those, which are the most immediate. Because you have one or two ideas to focus on first, you apply them. And likely you leave the experience knowing that when you apply them, your life and work will change.
The Remarkable Retreat falls into the second category. While it isn't for everyone, for the right people at the right time in their leadership life, it will be life changing. It is the most powerful learning experience I have ever created, and I look forward to the next session on the top floor of the One America Tower in Indianapolis. You will have great views of our city and leave with new views of your leadership role and future.
Being part of a fantastic group of people learning together requires you to fill out a quick application – we want to make sure it is a good fit for everyone. Take a look at the application and learn more here. If it isn't for you, but you know someone who might be interested (whether they are in your organization or not), please pass the link on to them.
There is still time to block your calendar, apply, and, if you are accepted, prepare for a life changing experience.