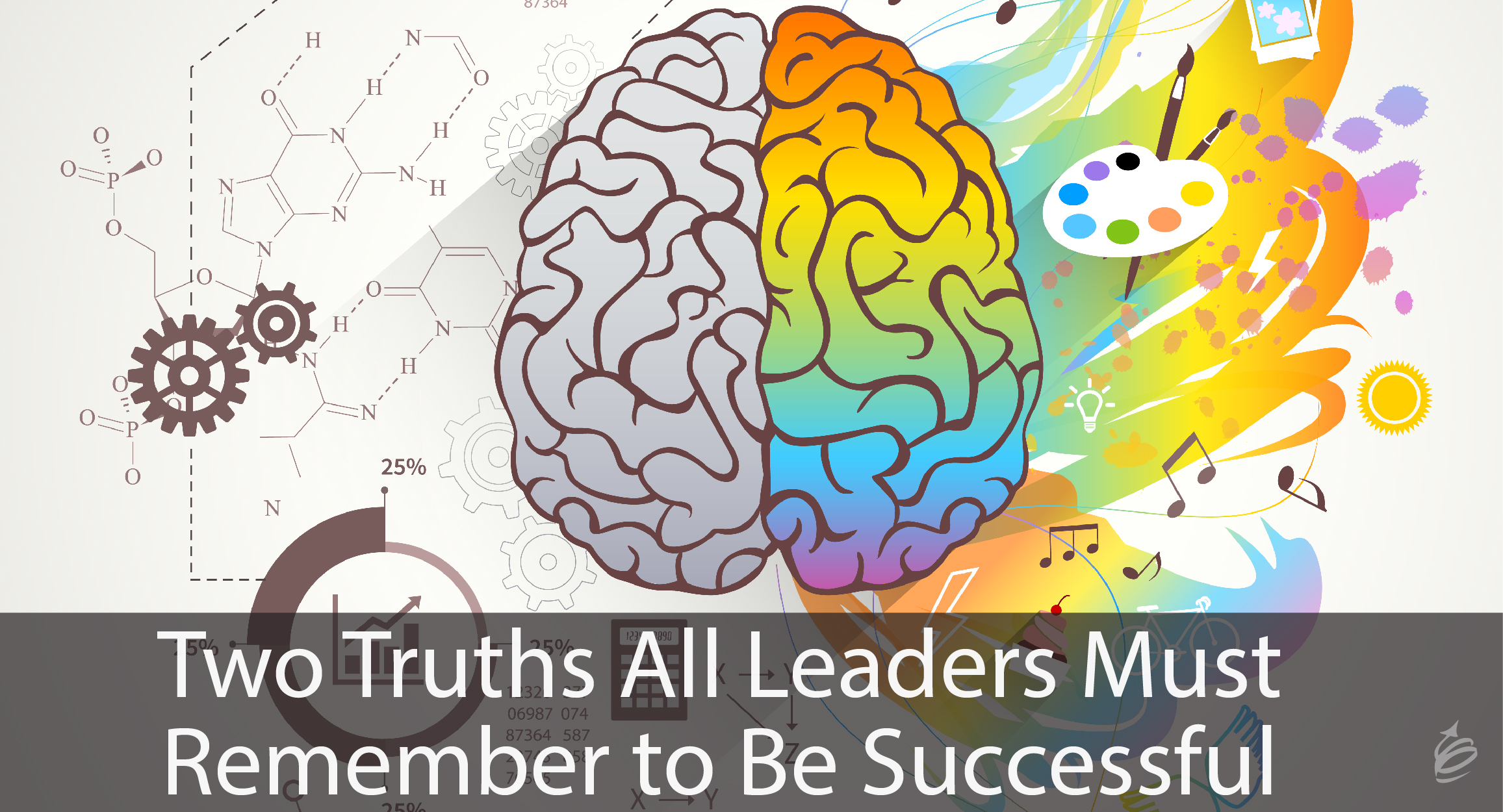 I am about to outline two truths that you already know.
(Wow, that is a great way to get you to read…)
I am going to remind you of these universal truths and help you see them in a new way to give you something critically important to remember and think about. This view is so important that it is the foundation of our ability to lead successfully.
Truth 1: Human beings are amazing!
By any measure, our abilities as human beings are incredible. Not by our physical attributes alone, but what the exquisite compilation of the atoms and molecules that make us up allows us to do. The smartest people on the planet are working every day to get machines to do things that we do effortlessly (and remember, even that intensive, creative work is being done by humans). Sure, there are things that machines can do better than we can (and we could make a similar list comparing us to many other animals too), but at the end of the day, what we as human beings do every day is awe-inspiring.
And that's (barely) the half of it.
Humans aren't amazing only because of what we do, but what we could do. Our potential is even more amazing! While not every human can accomplish everything that any other human has done, if someone has done it, someone else could too. Research shows that while we all use most all of our brain every day (contrary to the often published myth that we only use 10% of our brain power). But just because we are using it, doesn't mean we are tapping it's potential, does it?
We all have this tool that allows us to tap into so much more than we are today; that tool is choice.
As amazing as we are, because we can choose, each person's potential contribution, results, capacity and success are nearly limitless.
Truth 2: Human beings are messy.
I don't need to give you much research here, do I?
We are all emotional; we have memories that haunt us, problems that bother us, distractions we can't get rid of, addictions, worries and concerns. We are fragile, and can (easily) get hurt mentally, spiritually and physically.
And, we are joyful, happy, loving, fun, laughing and passionate.
And sometimes (and for sure, most days) we are a mix of all those things at once.
Humans beings are confusing, confounding, unpredictable, unexplainable and, well, messy.
The Leadership Lesson
Since we are leading humans, so both truths always apply. We can't pick the one we like or the one we think is more important; BOTH are true. The people you lead are amazing (and could be even more so) AND they are messy (all the time). We must hold both facts to be true, at the same moment, as we make every decision, and as we talk and work with our teams.
F. Scott Fitzgerald famously said: "The test of a first-rate intelligence is the ability to hold two opposing ideas in the mind at the same time, and still retain the ability to function." I'll amend it to say, "the test of a first-rate leader is the ability to see the amazing potential and the inherent messiness of each team member all of the time; and lead them accordingly."
Here is a question for you:
Which of these truths do you focus on, think about, notice or believe more about your team members?
Whichever truth you lean towards, points to both strengths and weaknesses in your ability to lead.
To be more effective is to be able lean either way a bit (but never forgetting the balancing truth) based on the person and the current situation.
There is a big difference between knowing something and remembering and acting on it. I hope I have reminded you of something important, something that you will now see differently and will allow you to lead better because of it.
Note: There is much more I could unpack about this dichotomy. If you are interested in that, please comment below and with encouragement, I will write more about this.