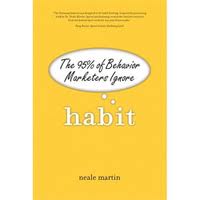 Over the past few weeks, I have read Habit: The 95% of Behavior Marketers Ignore by Neale Martin. As a business owner (and therefore a marketer), this book provides valuable lessons for me about how and why people buy – and as this book shows using great examples, stories and research, it isn't always for the reasons we think.
The book describes how habit plays into the decisions we make and actions we take. As the title implies, it comes at the idea of habit through a marketing lens, and does a fine job of that.
You may not be a marketer and still several of the chapters that discuss the science behind habits and why they are so powerful. Understanding these ideas personally can make you more self-aware, and applying those ideas could lead to proactively adjust some of your habits.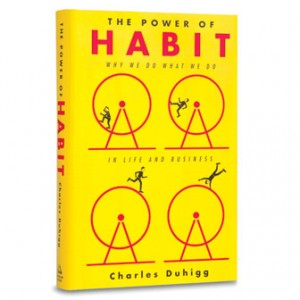 Also on the subject of habit, sitting on my Kindle, waiting for me to read is Charles Duhigg's new book, The Power of Habit: Why We Do What We Do in Life and Business. I mention this because I've heard some good things about it and as I already said, I think it's important to learn more about habits – and how powerful and pervasive they are in our lives.
While I can't give you a personal recommendation yet, if you would like to learn more about habits, and not read it through a marketing prism, this might be a better choice for you. After I read it, I'll let you know what I think.