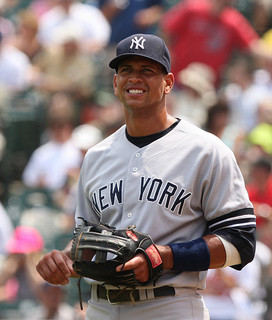 Trust is all over the news these days. People don't trust the judgment of a jury in Florida. The Yankees don't trust one of their star players. The Congress doesn't trust the President, and vice versa. And now the media is asking people if they trust candidate for Mayor of New York (and former Congressman) Anthony Weiner after his second sexting scandal.
While likely no one who is reading this is directly involved in any of these situations, you've heard of one or more of them – and perhaps you even have an opinion yourself about them – and that, in part, is why I am writing this article.
Trust is important in organizations. The more work I do with organizations the more central and prominent I find its importance is. Few factors can change so many things toward the positive or negative as much as or as quickly as the presence, or absence, of trust.
We all make judgments, assessments and assumptions about the situations around us and the actions of others. We put what we see through our own mental and experiential filters and make decisions. And those decisions lead us to trust (or not trust) others.
For example, unless you personally know Mr. Weiner, all you "know" about his situation is what has been reported. Your opinion though comes from more than those limited facts, doesn't it? And don't the other factors play a significant role in your final judgment of whether you would or could trust him?
And, despite the vast media coverage about the Trayvon Martin case, can you possibly know as much as those jurors do? Yet, we all have an opinion about how much to trust the verdict and intention of all of those involved (regardless of what that opinion is – and all of the various opinions are based on the same "facts").
So what does all of this mean to us as professionals and leaders, if we want to create more trust in our environment?
Individual Lessons
Consider Your Starting Point. When you look at a situation, what is your initial assumption? Are you a conspiracy theorist, assuming the worst until proven otherwise, or do you assume people's intentions are pure, until shown differently? Your starting point has much to do with the trust you feel and offer.
Make Conscious Choices. As you look at situations at some distance, make conscious choices to look for the positive and assume the best. This doesn't mean you will always be right, but trust building begins when someone offers trust or sees opportunities for it. Plant the seeds in your mind and in the minds of others if you want a more trusting environment.
Leadership Lessons
Communicate More. When people don't know exactly what is going on, they make it up in their own head. So if you want people to have more of the facts, make sure they are getting them early and often from you. The bigger and broader your organization or the situation, the more communication will be required to move the trust needle in a positive direction. And the communication needs to be about more than just the facts . . .
Share Your Intention. People want to know why; they need to understand context. And let's face it, not everyone immediately trusts you because you are the leader, "management" or "the boss". Since some people will assume the worst (or at a minimum, have a healthy skepticism of your intentions), share with people why you are doing things, what you see and the context for decisions and actions. It isn't a perfect antidote for poor trust, but it is a good part of the solution.
Create a Joint Vision. When people have ownership of the vision or the goal, and see you as open in the process, trust is immediately built, and their perspective on the process that follows is immediately changed. While there are many reasons why creating a vision together is valuable, the initial and long term trust implications is certainly one of the most important.
Encourage Feedback. Ask others what they are seeing. Find out how your actions and communication are being interpreted. After people see the vision or direction you are headed, ask people to tell you when they see something that seems out of place or is confusing. By engaging people in the process, the distance is bridged and trust can grow.
While trust grows and is broken in face to face and direct encounters; it is determined at a distance too – through observation, experience and assumptions. If you want to create more trust in your organization and those around you, consider these distance factors and how you can influence them. When you do this consciously and effectively, everyone wins as trust grows.
photo credit: Keith Allison via photopin cc