By Marshall Goldsmith with Mark Reiter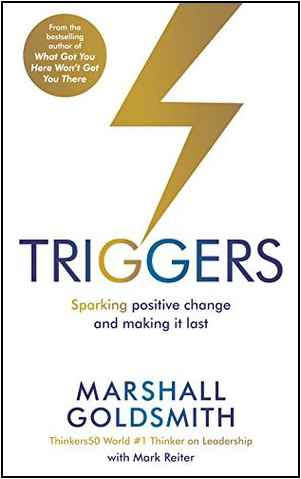 Would you like to make change in your life last?
As a coach, leader, and friend, would you like to support others in making positive change in their lives?
If you have just nodded your head in the affirmative, you will want to read this book.
When you realize it was written by Marshall Goldsmith, known as the world's top executive coach and seller of over 2 million books, it might catch your attention. He is known for giving insightful advice in an easy-to-understand way.
A key idea in this book, which is described conversationally with examples as well as research findings, is "that our behavior is shaped, both positively and negatively by our environment – and that a keen appreciation of our environment can dramatically lift not only our motivation, ability and understanding of the change process but also our confidence that we can actually do it."
And if you are still reading this (and considering the book at all), you do want to change.
I haven't finished reading the book yet (I got my copy from Marshall on Monday), but it is already changing the way I think about the impact of environment. While the book gives great examples, I am already seeing it in my life in both positive and negative ways.
Sometimes you read a book by someone with a stellar image and reputation and it doesn't meet your expectations. That isn't the case here. This will likely be the most valuable book for me personally and professionally that I read this year.
If you apply the ideas in this book, I believe you will improve your success rate in creating change.
And what could be a better endorsement than that?