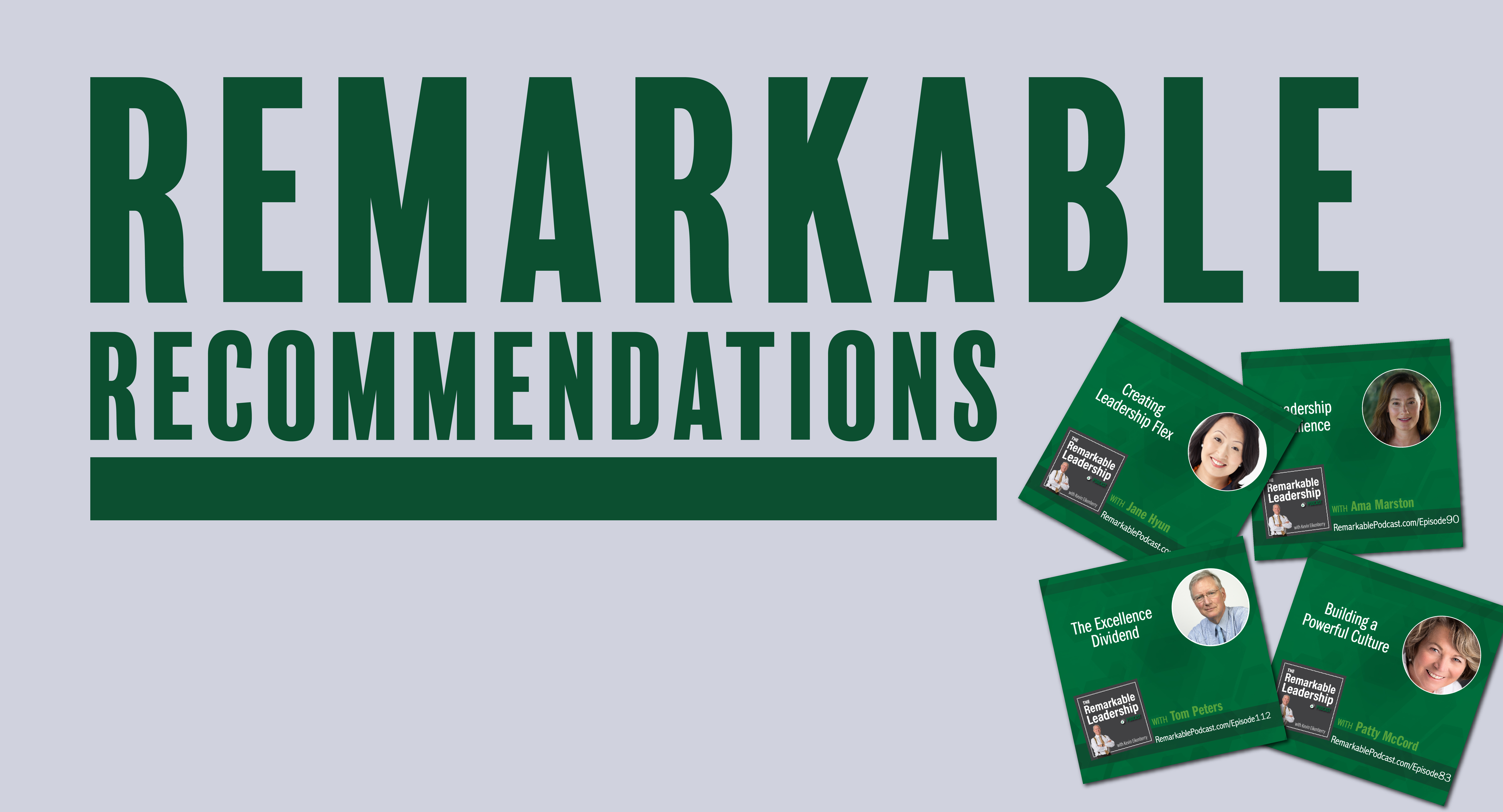 This time of year prompts all manner of countdown and "best of" lists for the previous twelve months. We joined that trend and determined the most downloaded episodes of The Remarkable Leadership Podcast for 2018. Rather than just list them, I channeled my inner Casey Kasem and recorded an episode of the podcast, counting down those top ten episodes.
About The Remarkable Leadership Podcast
The heart of this podcast is the conversations I have with leadership experts and expert leaders each week. Make no mistake – these are conversations, not interviews. Yes, I have prepared questions, but seldom do I ask all of them. Rather, the guest and I enjoy exploring their experience and expertise, with me making comments, connections, and even some laughs.
I tell every guest that my goal is that we have a conversation that the listener (or viewer) feels like they are a part of, even though they can't say anything. When you download any of these episodes, I think you will agree that we hit that mark. I close each episode by challenging listeners to take action on what they learned. My hope is that we are creating an entertaining and inspirational way to learn something new that you can apply as a leader and human being.
Each week, we also include the audio of a past episode of our Remarkable TV video series – for a much shorter take by me on a topic, with some suggested action steps.
About This Countdown Episode
This episode was the first we debuted on Facebook Live a couple of weeks before refining it for the podcast. I recorded it from a chair in my office, and I talk a bit about each of the episodes, my guests, and our conversations as I reveal, in typical countdown order from 10 to 1, the most listened to episodes of the year (as of early December).
Where You Can Listen
You can listen to or watch this episode here. At that same location, you can see the list and click on each individual episode to listen to the conversation you prefer. You will also find links to subscribe to the podcast so you don't miss any future episodes.
I hope you listen to this episode and then pick at least one of the top ten to listen to as well. Once you do that, I'm confident you will be hooked, and choose to subscribe to join me for a new episode each week in 2019.